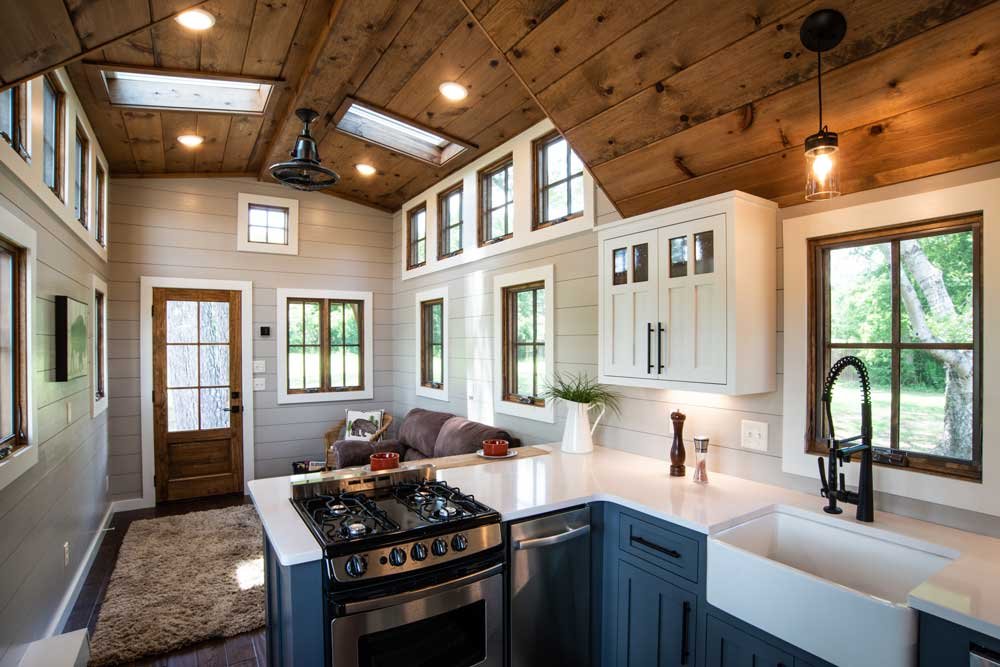 Tiny Home Builders In Diamond Bar
Are you looking for the best tiny homes in Diamond Bar? Do you need a place to stay in the area? A small house on wheels is your best bet.
Diamond Bar is an excellent place to live for diverse reasons. First, it is one of the best places to grow your business. It allows opportunities for expansion and investment. Secondly, the education opportunities in the area are incredible. Diamond Bar also provides diversity and inclusion.
You'll so much enjoy living there. If you plan on traveling to the city and need a place to stay, why not buy a tiny home on wheels? 
If you're unable to purchase one for any reason, you can always rent at low prices. You can find beautiful tiny homes in Diamond Bar. Houses that give you comfort, convenience, and satisfaction while enjoying the serenity that the surrounding offers. You will love living in Diamond Bar better if you live in a tiny home on wheels. Looking for where to buy one? We offer the best available on the housing market. 
Our primary focus is customer and client satisfaction. We love to meet the housing needs of all our clients as the best tiny home builders in Diamond bar. We are regarded as the most skilled, professional, dependable, and respectable builders. We have specific core values to ensure that our customers get our best services. Some of the deals include:
Sincerity

Sourcing for the best quality materials

Outstanding construction

Diligence
All so that you can enjoy living in your tiny home on wheels. But a tiny house in Diamond Bar today.
Tiny House or Park Model Home Builders in California
Tiny Home Builders California offers over 6 models of modern farmhouse-style tiny homes on wheels. Our tiny home on Wheels typically have unique design elements like Lofts, fireplaces, and apartment-sized appliances.

ROOMETTE
The ROOMETTE is a winsome trailer that radiates tranquillity and offers a peaceful that also looks very beautiful home to its residents.

GREENFEST
This classically inspired farmhouse styled tiny home packs a big punch into a small space with large black windows and a modern interior design.

HEAVEN
A stunning rustic, yet refined tiny house on wheels with two spacious lofts, a modern kitchen, and a large bathroom suite.

SUMMER JOY
The SUMMER JOY is a Modern tiny house that tends to take your breath away with its fine design, beautiful appearance and a modish theme.

SEASHORE
An affordable tiny house with the basic necessities and a lot of windows throughout. Full kitchen and a full bath make it ideal for all lifestyles.

MAGNOLIA
The MAGNOLIA is a dreamy tiny home, with a private living room, a main floor bedroom with space to walk around the bed, and a functional kitchen with all of the extras.
Diamond Bar Tiny Home Builders
Our main aim at Tiny Home Builders Diamond Bar is to craft the best tiny house on wheels, the small place that is perfect and ideal for you. We want you to enjoy everything minimalist lifestyle offers, including efficiency. All our amenities are modern and contemporary, and our tiny house designs are the most elegant. Moreover, these houses come at prices you can afford.
We understand the need for space and that a tiny house does not have to make you inconvenient. So we build our houses to ensure your ease and satisfaction. Our tiny home designs come in one bedroom for two people. Our cabins are also mounted on wheels, so they are mobile. Imagine living in a house you can move about! From inside the comfort of your room, you can move to any place you like. These tiny houses are also safe, so you have nothing to worry about.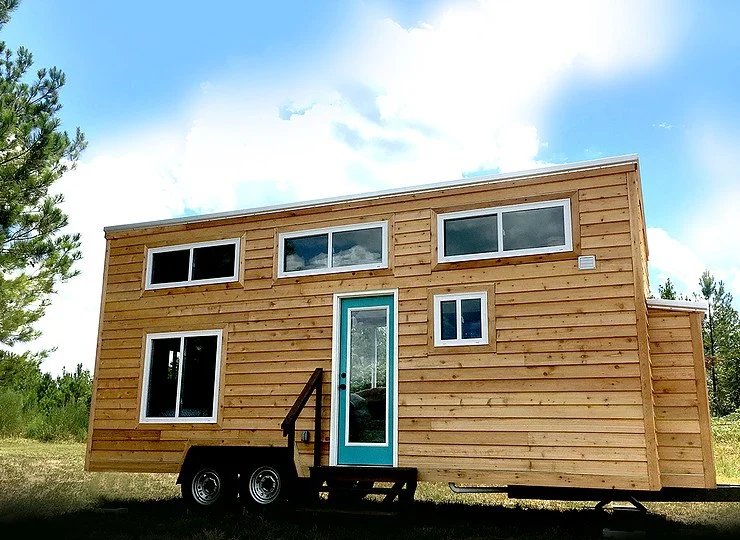 The quality of every house depends on the materials used during construction. We know this at Tiny Home Builders Diamond Bar, so we construct all our tiny homes with the most quality materials available. Everything that goes into crafting our tiny homes on wheels is durable and long-lasting, especially the framing. There's no fear of ruining your house when you remodel or move.
Do you have some heavy luggage to store in your home? Don't worry. The framing is strong enough to support whatever you want. Utility bills should also not be one of your problems because our tiny homes in wheels use energy-efficient equipment that ensures adequate temperature control. We make sure that your house has everything you want and need. 
Our tiny homes on wheels are designed so natural light flows in and out unrestricted. There are also lots of airy spaces, so there's no problem with ventilation. Our models are unique because each of the tiny houses we build is tailored to meet each individual's specific needs and lifestyles.
Our tiny mobile homes are constructed with the following:
The highest quality materials

Aesthetic finishing

Energy efficient materials
You don't need to worry about breaking the bank, overspending, or going beyond your budget to get your personalized tiny home on wheels because our houses are affordable. You can choose from any of our design collections, and if you have a specific one in mind, we will craft and custom-build it for you. Just let us know what you want.
Several land lots are available for your tiny home in wheels in Diamond bar and surrounding areas. If you need a place to put it on, we can help.
Welcome to Tiny Home Builders Diamond Bar
Are you looking for an escape route from all the problems associated with city life? Do you want to enjoy the ease and comfort of a cozy home? Tiny Home Builders Diamond Bar is the best tiny home builder in Diamond Bar and its environs. We ensure that every one of our tiny homes on wheels is built to standard. You don't need to worry about zoning laws and building codes. 
We have over ten years of experience crafting and constructing tiny homes on wheels. Our models speak for themselves as we serve satisfied customers with professionalism, expertise, and experience to build the best home models for you. We only use the best supplies and products for our tiny homes on wheels. Our services are the best you can find, and our customers and other people in the industry attest to this. 
Our catalog and collection consist of an array of tiny home designs we know you would love. They are elegant and meet your specific needs. They are built to taste so you can be proud of your home. They are efficient so that you can save in all lifestyle areas, especially utility.
We guarantee the best experience in our tiny homes on wheels. One of the best locations to live in a small house is Diamond Bar, and we guarantee the best experience.
Why don't you buy a tiny mobile home and save yourself the stress traditional houses bring?
Tiny Homes On Wheels, Unique in Every Way
What makes a tiny home on wheels unique?
In a tiny mobile house, you can learn new things about yourself and the rest of nature surrounding you. You can concentrate on the issues that are important to you. A tiny house is what you need if you enjoy exploring. Without paying extra for lodging, you can experiment with living in various cities at various times.
Check out our tiny homes in Diamond Bar if you want to live more simply in a portable, practical space.
Site Due-Diligence / Feasibility Study
Exterior and Interior Renderings
Interactive Panoramic VR Renderings
WE ALSO OFFER THE FOLLOWING SERVICES FOR FREE:
Q and A Phone Session

Email Inquiry Regarding Architectural Design and Turnkey Construction