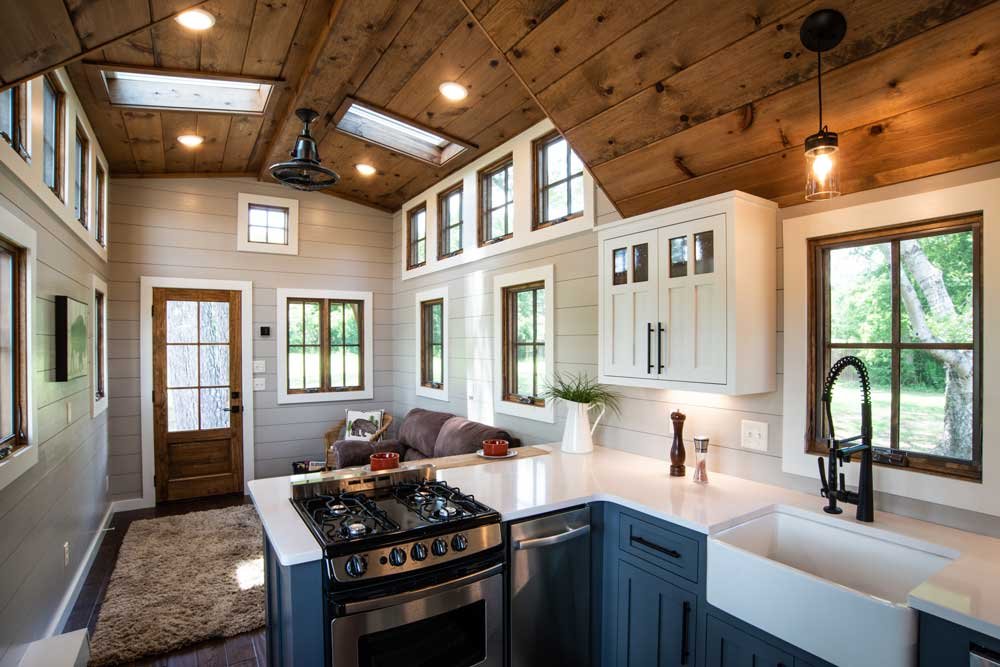 Tiny Home Builders in El Monte
Are you looking for the best homes in El Monte? Do you need a place to stay? For diverse reasons, El Monte is a great place to live. It is one of the best places to enjoy and promote business expansion and investment possibilities. A tiny house on wheels is a good option if you want to travel to the city and need a place to stay. You can spot beautiful tiny homes in El Monte. You are assured of comfort and satisfaction while experiencing the peace that the surroundings bring. 
You will enjoy El Monte more when you buy a tiny house on wheels. Right now, you can purchase a tiny mobile home from us.
The Whittier Narrows Nature Center is an urban oasis in El Monte. It's one of the most popular nature centers in Southern California. Occupying nearly 400 acres of relatively untouched natural areas, it offers visitors a variety of outdoor recreation options. The center opens early and closes late. It's a great place to catch an iconic California sunrise or sunset. More than 300 bird species have been observed on the grounds, including the endangered Least Bell's Vireo and the protected White-tailed Kite.
We focus on satisfying our clients and meeting all of their housing needs as seasoned tiny home builders. The general El Monte community regards tiny home builders as one of the most dependable, skilled, and honorable builders. Our guiding principles enable us to produce the best results. They consist of the following:
Sincerity

High-quality building materials

Diligence

Exceptional operations management.
Tiny House or Park Model Home Builders in California
Tiny Home Builders California offers over 6 models of modern farmhouse-style tiny homes on wheels. Our tiny home on Wheels typically have unique design elements like Lofts, fireplaces, and apartment-sized appliances.

ROOMETTE
The ROOMETTE is a winsome trailer that radiates tranquillity and offers a peaceful that also looks very beautiful home to its residents.

GREENFEST
This classically inspired farmhouse styled tiny home packs a big punch into a small space with large black windows and a modern interior design.

HEAVEN
A stunning rustic, yet refined tiny house on wheels with two spacious lofts, a modern kitchen, and a large bathroom suite.

SUMMER JOY
The SUMMER JOY is a Modern tiny house that tends to take your breath away with its fine design, beautiful appearance and a modish theme.

SEASHORE
An affordable tiny house with the basic necessities and a lot of windows throughout. Full kitchen and a full bath make it ideal for all lifestyles.

MAGNOLIA
The MAGNOLIA is a dreamy tiny home, with a private living room, a main floor bedroom with space to walk around the bed, and a functional kitchen with all of the extras.
Tiny Home Builders
El Monte
Our goal at Tiny Home Builders El Monte is to give you your ideal tiny house on wheels. We want you to enjoy every amenity and the maximum efficiency you desire at prices you can afford. Our tiny home designs include a first-floor bedroom and a loft bedroom that can accommodate two people to ensure your enjoyment and ease of satisfaction. Our houses are mobile because wheels support them. You can freely move from inside your own home to any place of your choice. Tiny houses on wheels are so ideal and safe in El Monte.
The Santa Fe Dam Recreation Area is a gem of the San Gabriel Mountains and offers tons of wide-open spaces, varied natural environments, and plentiful activity options that make it a must-visit attraction for outdoor-minded travelers.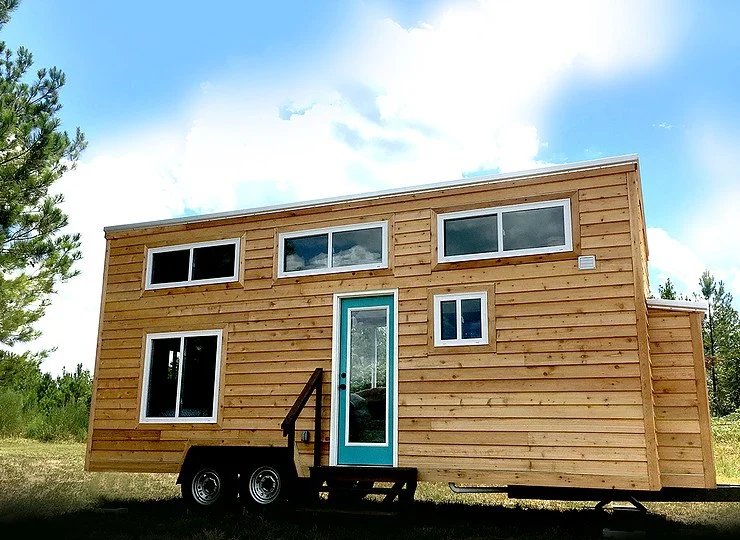 The recreation area is easily reachable from Interstate 605 and offers popular on-site activities, including biking, hiking, fishing, bird watching, picnicking, and swimming.
This outdoor-themed attraction offers tons of wide-open spaces, varied natural environments, and plentiful activity options that make it a must-visit destination for outdoor-minded travelers.
The bedrock of every quality home is the building materials used during construction. In this regard, at Tiny Home Builders El Monte, we construct our clients' tiny homes on wheels using only the best supplies and long-lasting materials. We ensure that the supplies we use, including the wood for framing, are way more robust than those of typical homes because we recognize that you'll probably need to store some heavy luggage somewhere in your small home. You won't have to worry about paying excessive utility bills because our tiny homes on wheels are energy-efficient and ensure sustainable temperature control.
We ensure that your tiny house has all the modern conveniences you want. We design your home so that you get the feel of natural light and air coming in and going out, as well as lots of airy space. We are custom home builders, and we can customize yours with unique features and meet your exclusive lifestyle as a homeowner.
We construct our tiny mobile homes with the following:
Gorgeous and appealing finishing

The highest-grade, most resilient materials

Energy-efficient materials.
You should be okay with wasteful spending to get your personalized tiny home because our prices are reasonable. Whatever design concept you may have, we must make it a reality. All you need to do is give us a layout of the type of design you want, and we will have it designed the way you want it.
Welcome To Tiny Home Builders Of El Monte 
Do you long to escape the problems associated with big city life? Do you want to enjoy the ease of flexible movement? Tiny Home Builders El Monte is the city's top provider of tiny homes. We ensure that every one of our tiny homes is fully compliant with El Monte building regulations.
With regards to designing and building tiny homes, we have a wealth of experience. We have the tools and equipment to build exceptionally high-quality homes with the most versatile models. We only use the best supplies and components for our tiny homes and provide unrivaled service.
Classic styles and fixtures are available in our collection of tiny houses on wheels at Tiny Home Builders. Our tiny homes are outstanding and custom-built to meet your lifestyle requirements. In addition to providing professional services, we make sure to tailor our structures to our diverse clients' particular lifestyles and needs. 
We guarantee beauty and style in every one of our tiny home designs. Our tiny homes are on wheels, allowing you to quickly transport them to any location you desire. El Monte is one of the most desirable locations to live in a tiny house, and we design the best.
Why don't you purchase a small mobile home to save yourself the hassle and expense of living in a big flat?
Tiny Homes On Wheels Are Unique in Every Way
Are you curious about the growing popularity of tiny homes? One of the best ways to succeed in today's hectic world is to live a straightforward, minimalist lifestyle.
Additionally, having a mobile tiny house gives you independence in your career and finances. With our tiny house plans, you can avoid waste and clutter. You can always feel relaxed and calm with our cost-effective floor plans.
If you plan to live in El Monte, you should consider all the benefits of a tiny home. Residing in a tiny house is a simple way of life that lets you save money and cut expenses. You have access to a greener and neater environment. There are no non-essential items because your home is less congested.
In a mobile tiny house, you have the opportunity to learn new things about yourself and the rest of nature that surrounds you. You can concentrate on the issues that are important to you. A tiny house is what you need if you enjoy exploring. Without paying extra for lodging, you can experiment with living in various cities at various times.
Check out our tiny homes in El Monte if you want to live more simply in a portable, practical space.
Site Due-Diligence / Feasibility Study
Exterior and Interior Renderings
Interactive Panoramic VR Renderings
WE ALSO OFFER THE FOLLOWING SERVICES FOR FREE:
Q and A Phone Session

Email Inquiry Regarding Architectural Design and Turnkey Construction