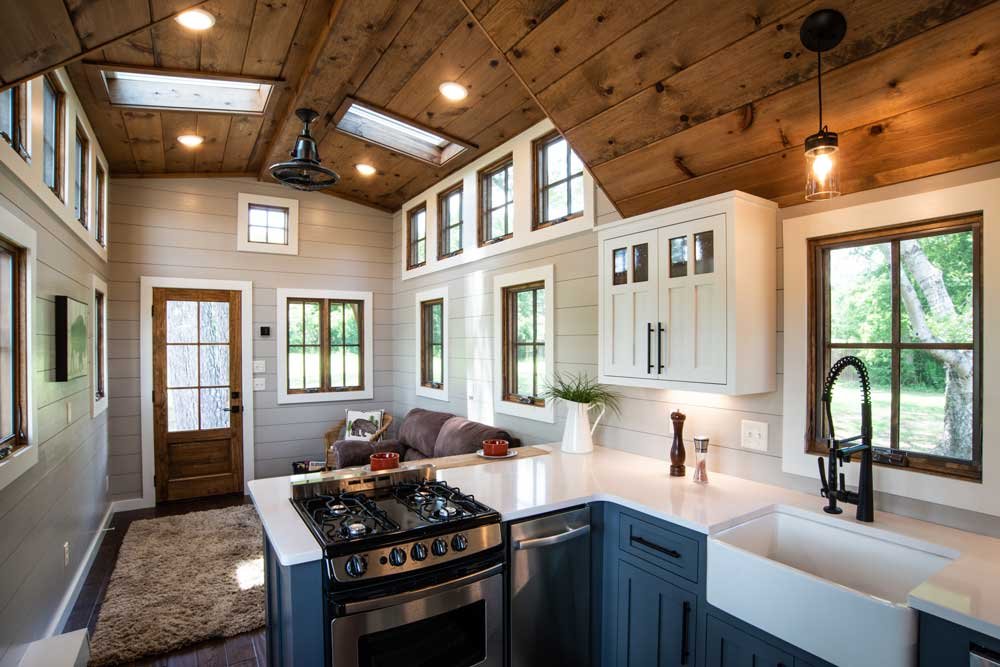 Tiny Home Builders In huntington Park
Are you about to move to Huntington Park? Are you going there for business purposes or vacation? Are you relocating there? Do you have your accommodation sorted out yet? A tiny home on wheels is one of your best options. If you need a place to stay, a home of your own, where you can return to after wading through the day's stress, you should consider a tiny home on wheels. Owning a small house is an excellent way to own your home without breaking the bank or putting a hole in your pocket. Buy a tiny home on wheels in Huntington Park today and enjoy your stay for years.
The convenience and comfort you can enjoy when living in a tiny home are top-notch. If you want to avoid buying a tiny house on wheels, renting one is another fantastic and affordable option. You should buy a tiny house because it can offer everything you need. 
We can craft custom, convenient, comfortable, exquisite, and beautiful tiny homes on wheels for you in Huntington Park. We are one of the best and most experienced tiny home builders in the area, and our clients love us because we are reliable and affordable, and we deliver on time. We are responsible builders who always employ our professionalism and expertise in giving our customers the best tiny homes they'll love. We have core values that include the following:
Honesty

Solid project management

Good work ethics
These checklists help us ensure that our customers get the best tiny home services from us. As the best tiny home builders in Huntington Park, we provide the highest level of individual expertise and customer satisfaction for everyone who patronizes us. Let us build a tiny house for you today.
Tiny House or Park Model Home Builders in California
Tiny Home Builders California offers over 6 models of modern farmhouse-style tiny homes on wheels. Our tiny home on Wheels typically have unique design elements like Lofts, fireplaces, and apartment-sized appliances.

ROOMETTE
The ROOMETTE is a winsome trailer that radiates tranquillity and offers a peaceful that also looks very beautiful home to its residents.

GREENFEST
This classically inspired farmhouse styled tiny home packs a big punch into a small space with large black windows and a modern interior design.

HEAVEN
A stunning rustic, yet refined tiny house on wheels with two spacious lofts, a modern kitchen, and a large bathroom suite.

SUMMER JOY
The SUMMER JOY is a Modern tiny house that tends to take your breath away with its fine design, beautiful appearance and a modish theme.

SEASHORE
An affordable tiny house with the basic necessities and a lot of windows throughout. Full kitchen and a full bath make it ideal for all lifestyles.

MAGNOLIA
The MAGNOLIA is a dreamy tiny home, with a private living room, a main floor bedroom with space to walk around the bed, and a functional kitchen with all of the extras.
Tiny Home Builders Huntington Park
At Tiny Home Builders Huntington Park, we aim to offer you your dream house – one you can afford. We want to ensure you have all the convenience and comfort you crave at low prices. 
Our tiny home designs come in one-bedroom houses for two people, so you don't have to give up your space or comfort. The places we build are fixed on wheels to be put in motion. You can quickly go to any location and take your house with you. Huntington Park is one of the best areas where you can live in a tiny house on wheels. It's perfect and accessible, and the minimalist lifestyle thrives well in the area.
The quality of every structure depends on the quality of raw materials that builders use.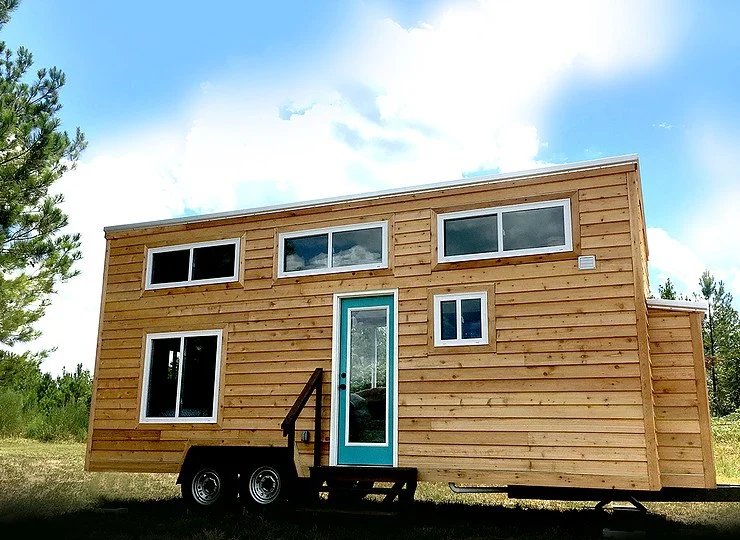 This is why Tiny Home Builders Huntington Park employs the best materials and long-lasting products when building tiny homes for customers. We also understand that you'll need space and that tiny houses do not have to equal discomfort, so we ensure that we incorporate free space into the home we build for you. 
You also don't have to worry about storage as there are areas in your home specially designed for this purpose. We use the most robust wood materials for framing, even better than conventional homes. 
Our tiny home employs energy-efficient materials and insulation that help conserve heating and cooling, so you don't have to worry about an increase in energy consumption or bills.
Your tiny home on wheels also has all the amenities you need to live a comfortable life. We craft your home so that light and air can come in effortlessly. The living room is airy, and you can enjoy some personal time. Our tiny houses are custom-made and designed to suit specific individuals, so you cannot find our designs anywhere.
Our tiny homes on wheels are crafted with the following:
The best and most beautiful finishing

Energy efficient materials

Durable and quality products
We also provide affordable rates, so you can stay within your budget. You'll love our array of designs and if you have a plan in mind, let us know, and we'll build it for you. A home should be a place where you feel at peace. Let's make it possible for you at TinyHomBuildersCalifornia.com
Welcome to Tiny Home Builders Huntington Park
At tiny home builders Huntington Park, our priority is to craft a tiny home on wheels that you will love and always want to return to at the lowest prices you can afford. With us, you can own your own house effortlessly.
Whether you want to live alone or with a partner, we can guarantee convenience, adventure, and comfort.
We offer the best tiny home services, call us, and we'll be glad to respond immediately. Our workers are the best hands you can find in Huntington Park. No matter how simple you want your tiny home on wheels to be, just tell us, and we'll make it possible. We can always guarantee when you work with us, you'll save money and still get the best service, and our customers love us for that.
Tiny Home On Wheels, Unique From Every Angle
Do you know why the tiny home movement is not just a fad or trend? Do you know why people are embracing the idea of downsizing and minimalism? Are you surprised that people love to live in small houses? The answer is not complex. Tiny homes offer several notable benefits.
First is that you get to live an effortless and comfortable lifestyle. It's unique and makes you true to yourself. You tend to spend more money on upholstery when you live in a big, conventional house. You can buy things to fill up the space you don't need. You can do this in a small house. The small space encourages downsizing and minimalism, so you tend to focus on what you need and what matters most.
Tiny homes also offer you the ability to save more money. It provides you sustainability. What more? You're closer to nature and the environment, and you get to contribute your quota in reducing that carbon footprint.
Site Due-Diligence / Feasibility Study
Exterior and Interior Renderings
Interactive Panoramic VR Renderings
WE ALSO OFFER THE FOLLOWING SERVICES FOR FREE:
Q and A Phone Session

Email Inquiry Regarding Architectural Design and Turnkey Construction