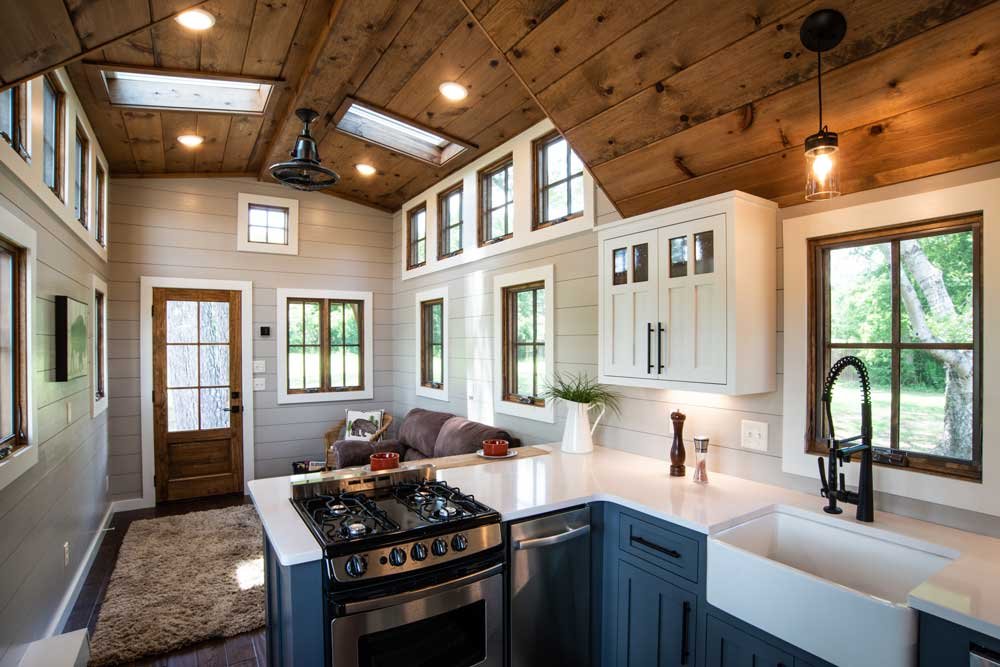 Tiny Home Builders in Pasadena
Are you planning to relocate to Pasadena for vacation, business, or visitations? Have you considered where to live and call a home when you get to Pasadena? Well, it might be pretty expensive to go for full-blown mansions or apartments, but we will only leave you with a home, a comfortable home of your dream and choice to live. At tiny home builders Pasadena, we craft quality tiny homes on wheels that are custom-made, elegant, and affordable for our clients. 
Whatever you ever pictured about the comfort of your home can be crafted into your cozy and mobile tiny houses on wheels by tiny home builders in Pasadena. What's more, you can buy one of our tiny homes on wheels or rent one for yourself.
Pasadena is known for its unique and quirky attractions, and this 18-foot fork sculpture is perhaps the most notable. As its name suggests, you can find the Fork in the Road at the St. John avenue and Pasadena avenue intersection. It first came to life as an illegal construction by two local business owners. Still, once it acquired proper licenses, it has more than proven itself as a beloved community attraction. People and Organizations commonly use The Fork in the Road for charity events and food drives, especially loved among guests to Pasadena!
We are professional and committed to consistently delivering the best services to our clients, and our customers love us for this. We are respectable in the industry and maintain core work values that guarantee the best outputs. Their values include:
High-quality tiny houses

Honesty in business practices

Incredible project management

Reliability and excellent delivery
What you are always guaranteed to enjoy with us are quality and affordable unique tiny homes on wheels that are very suitable for your lifestyle.
Tiny House or Park Model Home Builders in California
Tiny Home Builders California offers over 6 models of modern farmhouse-style tiny homes on wheels. Our tiny home on Wheels typically have unique design elements like Lofts, fireplaces, and apartment-sized appliances.

ROOMETTE
The ROOMETTE is a winsome trailer that radiates tranquillity and offers a peaceful that also looks very beautiful home to its residents.

GREENFEST
This classically inspired farmhouse styled tiny home packs a big punch into a small space with large black windows and a modern interior design.

HEAVEN
A stunning rustic, yet refined tiny house on wheels with two spacious lofts, a modern kitchen, and a large bathroom suite.

SUMMER JOY
The SUMMER JOY is a Modern tiny house that tends to take your breath away with its fine design, beautiful appearance and a modish theme.

SEASHORE
An affordable tiny house with the basic necessities and a lot of windows throughout. Full kitchen and a full bath make it ideal for all lifestyles.

MAGNOLIA
The MAGNOLIA is a dreamy tiny home, with a private living room, a main floor bedroom with space to walk around the bed, and a functional kitchen with all of the extras.
Tiny Home Builders Pasadena
Whether buying or renting tiny homes on wheels, one of the first considerations you would care about is the sturdiness of your tiny houses. You would like a tiny home in which you would live assured of all comfort and confidence that you are safe and secure inside. This chic environment is why tiny home builders in Pasadena go the extra mile to ensure we use the best materials to craft our tiny homes. We do not go for conventional materials because we want to ensure your safety. Our frames are also of durable designs and materials. We construct tiny mobile houses and understand that you may move them across places at intervals, so we ensure building them properly.The Jet Propulsion Laboratory is a science and technology institution sponsored by NASA and managed for NASA by Caltech.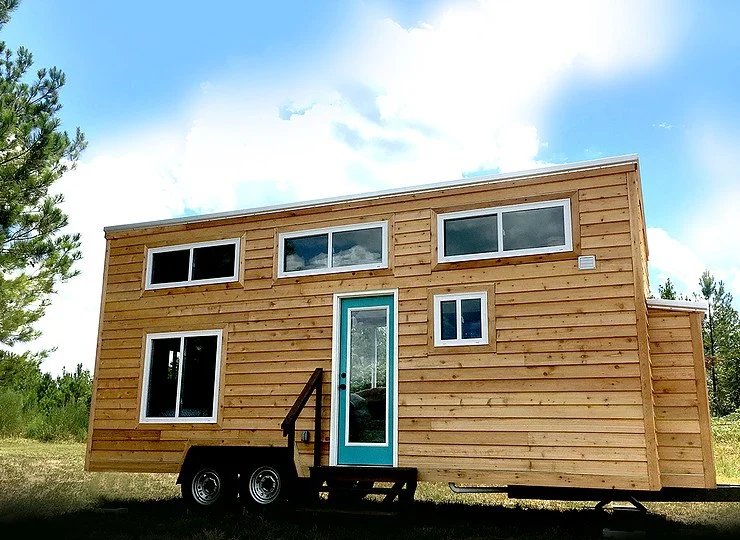 Founded in 1936, you can find it on Oak Grove Drive, Pasadena. 31 U.S. government agencies and six international partners support JPL.
The campus has more than 1,300 employees. JPL emerged as a leader in space science. It is responsible for many space travel and robotic missions, including Curiosity and the Mars Science Laboratory (MSL). Tours must be booked in advance, providing informational and fascinating education from local guides. You'll look at flight operations centers, the spacecraft assembly plant, and the Von Karman Visitor Center. JPL hosts science and technology demonstrations several times a month as well.
We have all the experience we need to craft you the tiny home of your choice. Our ten years of experience in the industry have exposed us to numerous designs and models by our clients. I'm all these. We have consistently delivered excellently well and earned the trust of our clients. Think of any tiny house of your dreams, with stairs or unique structures. The good news is that we can customize and personalize it as long as you can dream it.
Pasadena is always great for homeowners and business owners with its posh restaurants, great weather, and high business potential. The city of Pasadena is a good attraction for whatever lifestyle appeals to you for good. But it would help if you had a home to lay your head in after the day's stress. There are lots of land slots for your tiny houses but don't worry if you need help finding one. We will assist you with getting one.
Living in a tiny home helps you come by your life dreams and experience worthwhile adventures in many ways. For instance, you interact with your partner at a very close range. You watch the television together, talk, and perform your routines and activities together within the same tiny home. It is an opportunity to bond with your partner more than ever.
You also get to spend less on bills and utilities. The fridge isn't there, so you don't have to pay for high energy usage. You can use the extra money you can save by living in a tiny home to meet other needs. A tiny home on wheels will offer you the comfort you need without compromising your desire for space. Our tiny house models come in many designs, such as:
Sturdy construction

Incredible wood finishes

Newest energy-efficient products
Welcome to Tiny Home Builders Pasadena
Have you ever felt the need to take some time off work or family stress and cool off in a different place where you will all have your comfort to yourself? Well, you need to own a home to get the convenience of your dream. Tiny Homes on Wheels is the answer. Tiny home builders in Pasadena will fulfill this desire I'm Pasadena and the surrounding environments. We help our clients with the personalized designs of their dream tiny houses. More so, they are very affordable and sturdy. Owning a tiny home on wheels is the best decision you can make, and we can make that dream a reality. You will save extra money for other pressing needs by buying or renting tiny homes on wheels. It is stress-free, and you can get to nearly everything you need with a stretch of the hand.
By customizing your tiny home, we provide real to your personal needs. We also help in providing housing solutions while assisting with green life sustainability. You can also move in tune with nature with a tiny home on wheels and catch those incredible adventures you have always dreamed of accomplishing. If you have always wished to live in a big city but need help to afford all its costs, it is not time to throw away the desire. Just think of a tiny home on wheels and what it can offer you. At tiny homes builders Pasadena, we can make that dream happen.
Tiny Homes on wheels unique in every way
Why are people going for tiny homes on wheels? It is because it serves the purpose for which we crafted them: comfort, stress-free, mobile, and cost-effective. Living in a tiny home gives you economic freedom and an opportunity to save up and attend to other needs. At tiny homes builders Pasadena, we offer you this comfort at a very affordable rate. 
Site Due-Diligence / Feasibility Study
Exterior and Interior Renderings
Interactive Panoramic VR Renderings
WE ALSO OFFER THE FOLLOWING SERVICES FOR FREE:
Q and A Phone Session

Email Inquiry Regarding Architectural Design and Turnkey Construction