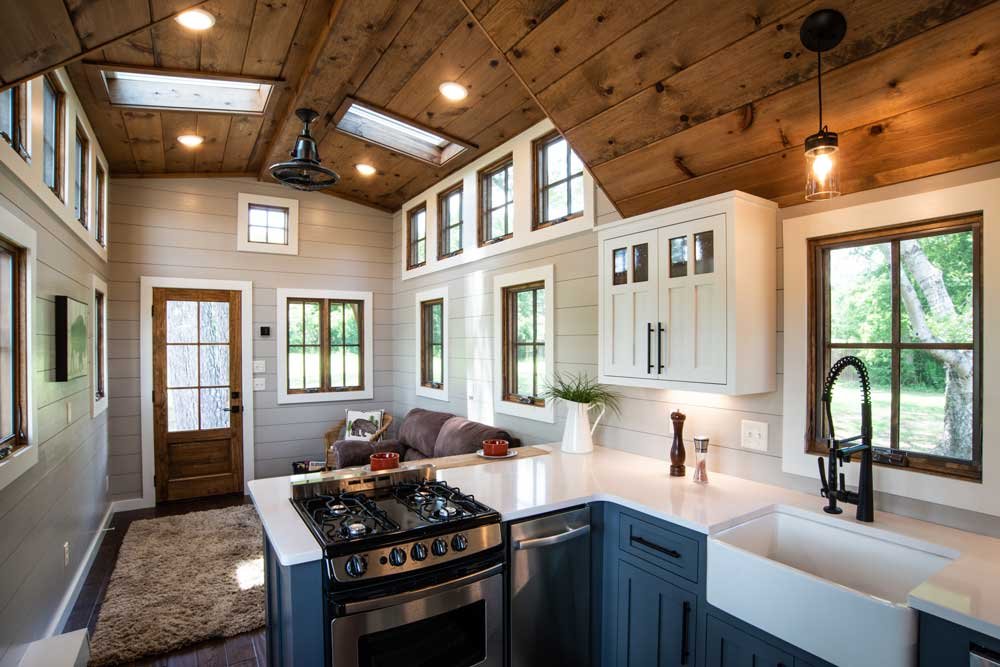 Tiny Home Builders in Pomona
For business, visitation, vacation, or education, Pomona is one lively city that you probably may have been thinking about and considering. Have you thought of a friendly, comfortable, stress-free, and beautiful place to call home when you have made your relocation? No matter how urgent your relocation may be, there is an answer and a solution to your worry. A tiny home on wheels will guarantee all you ever wanted in a home, including comfort, elegance, and closeness to your ways.While in Pomona, you need to experience life at its best.
The Los Angeles County Fair is one of the largest county fairs in the U.S., attracting more than 1 million visitors annually to its grounds at the Fairplex. It features a 13-acre carnival, an outdoor miniature garden railroad, an operational farm, California's Heritage Square historical exhibit, and more than 200 food vendors selling everything from tacos and burgers to traditional fair fares like kettle corn, cotton candy, and funnel cakes. The Fair also includes "America's Kids-Education Expo," which allows children to learn through play. Other forms of entertainment have the 'End of Summer Concert Series, which features 19 nights of first-run musical entertainment and freestyle motocross performances.
You deserve a befitting rest at the place you call home after the entire day's stress. You deserve to stretch your hand and get what you want. You deserve more than a home site, a home where you can move around to explore your world and fit into your lifestyle. A tiny house on wheels is all you need to meet all these needs. Only small home builders in Pomona can meet your demands with all the expertise and experience you need to get the exact features you want. 
Our commitment to giving the best services as top tiny home builders in Pomona makes us stick to client-oriented core values. These include:
Good work ethics

Great project management

Reliability 

Honesty 
These core values are what our clients know us for, and we commit to keeping their trust across all our prospective customers.
Tiny House or Park Model Home Builders in California
Tiny Home Builders California offers over 6 models of modern farmhouse-style tiny homes on wheels. Our tiny home on Wheels typically have unique design elements like Lofts, fireplaces, and apartment-sized appliances.

ROOMETTE
The ROOMETTE is a winsome trailer that radiates tranquillity and offers a peaceful that also looks very beautiful home to its residents.

GREENFEST
This classically inspired farmhouse styled tiny home packs a big punch into a small space with large black windows and a modern interior design.

HEAVEN
A stunning rustic, yet refined tiny house on wheels with two spacious lofts, a modern kitchen, and a large bathroom suite.

SUMMER JOY
The SUMMER JOY is a Modern tiny house that tends to take your breath away with its fine design, beautiful appearance and a modish theme.

SEASHORE
An affordable tiny house with the basic necessities and a lot of windows throughout. Full kitchen and a full bath make it ideal for all lifestyles.

MAGNOLIA
The MAGNOLIA is a dreamy tiny home, with a private living room, a main floor bedroom with space to walk around the bed, and a functional kitchen with all of the extras.
Tiny Home Builders Pomona
It's such an excellent decision that you have decided to settle for the experience of a tiny home on wheels, but that's not all. You need a sturdy structure that can give you the comfort and experience you want. At tiny home builders Pomona, we use high-end materials to craft our constructions. We do not rely on conventional materials or woods that can hardly fulfill your taste. The good news is that though our materials are sturdy and robust, they are affordable because we equally consider the pocket of our clients.
Are you brave enough to face the challenging and spooky escape rooms of the Quest Tavern?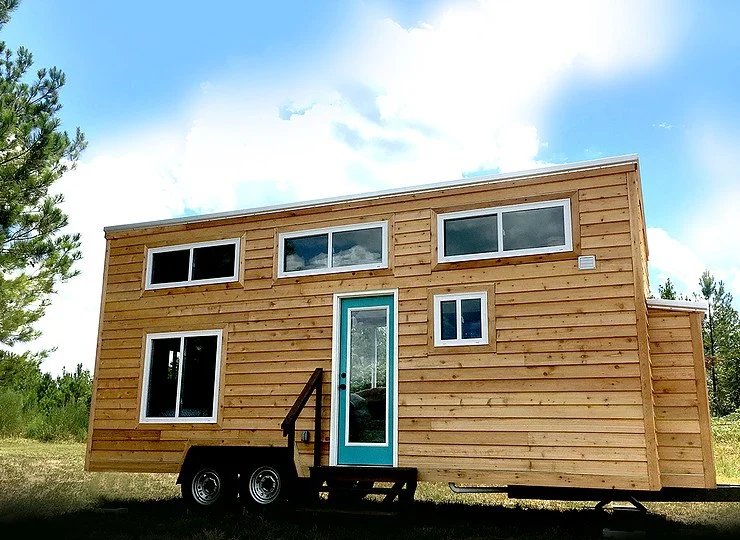 Made to test teamwork, wits, and problem-solving prowess, it features three different quests. Each room accommodates a maximum of eight players, each of which has varying levels of difficulty but the same time limit of 60 minutes.
Each room has unique challenges, so you'll want to choose wisely before entering. Find the clues, solve riddles and conquer more than one challenge if you want to achieve success! If you are looking for an exciting day out for your friends or family, you have found the right place.
Our tiny houses on wheels come in different kinds, and we can always make it to your unique taste, including a one-bedroom flat for you and your partner. Our tiny homes on wheels are moveable, allowing you to mobilize them to your preferred destinations at intervals quickly. It will enable you to flow with nature, enjoy your lifestyle, and beat confinement at a fixed location.
We equip our tiny houses on wheels with the necessities for optimum comfort. Contractors install windows to allow for natural air and light flow. We ensure an elegance that is a marvel for our clients, and we can constantly adjust the structure and features to your taste because we craft custom-made tiny homes on wheels.
Our tiny homes on wheels may be small, but the elegance is what we don't compromise. Your comfort remains a priority for us. 
Beauty

Minimalism

 Space

Aesthetic finishing

Durability and sturdiness

And energy efficiency
Those are all that our tiny homes on wheels guarantee. We give the surest warranties to our clients, and they love us for this. Our prices are pretty affordable as well. It is stress-free and enjoyable. So, let us make your tiny houses on wheels at tinyhomebuilderscalifornia.com
Welcome to tiny home builders Pomona
There are so many things that can bring you to Pomona. As the seventh largest city in Los Angeles County, you may want to settle or relocate to explore the city. Rest assured that having a place to rest your head after the day's activities won't ever be a problem. Besides, you can enjoy its beauty, arts, job, and educational opportunities. Tiny Home Builders Pomona offers the best tiny homes on wheels, providing both the comfort and convenience needed to enjoy your stay in Pomona. We make our clients want different tiny house designs at very affordable prices without compromising the quality and sturdiness of your tiny home.
We believe in making your custom home how you want it to suit your personal needs and lifestyle. If you own or rent our tiny home, you reduce your costs and expenses on both houses and your utilities. You sure have other very pressing needs where you can channel your money, let those needs be attended to by renting or buying our tiny homes on wheels and using the remaining cash for other priorities.
Owning or renting a small house has an incredible impact on your relationship. Nothing can create more bond between you and your partner than being in a home with no separate places for everyone. You watch the television together, discuss, sleep together and always see each other at home. This leisure time is one of the best things our tiny houses on wheels will do for you.
With our tiny homes on wheels, we also provide excellent housing solutions for the future. We can create that house of your dreams as a mobile home and let you experience and live the lifestyle of your goal.
Tiny Homes on Wheels Unique in Every Way
Tiny homes on wheels are unique and rich in their way. That is why people have continued to embrace, buy or rent them. First, it offers you the opportunity to live the life of your dream, to personalize your experiences and lifestyles just the way you want them. Tiny homes on wheels enable you to contribute your quota to green life sustainability and to navigate with nature as you wish. You are better able to save money when you live in a small home on wheels, and you can always move your home to any location of your choice since it is mobile.
Now that our prices are just affordable, what reasons do you have not to enjoy and experience your lifestyle to the fullest with our tiny homes on wheels?
Site Due-Diligence / Feasibility Study
Exterior and Interior Renderings
Interactive Panoramic VR Renderings
WE ALSO OFFER THE FOLLOWING SERVICES FOR FREE:
Q and A Phone Session

Email Inquiry Regarding Architectural Design and Turnkey Construction