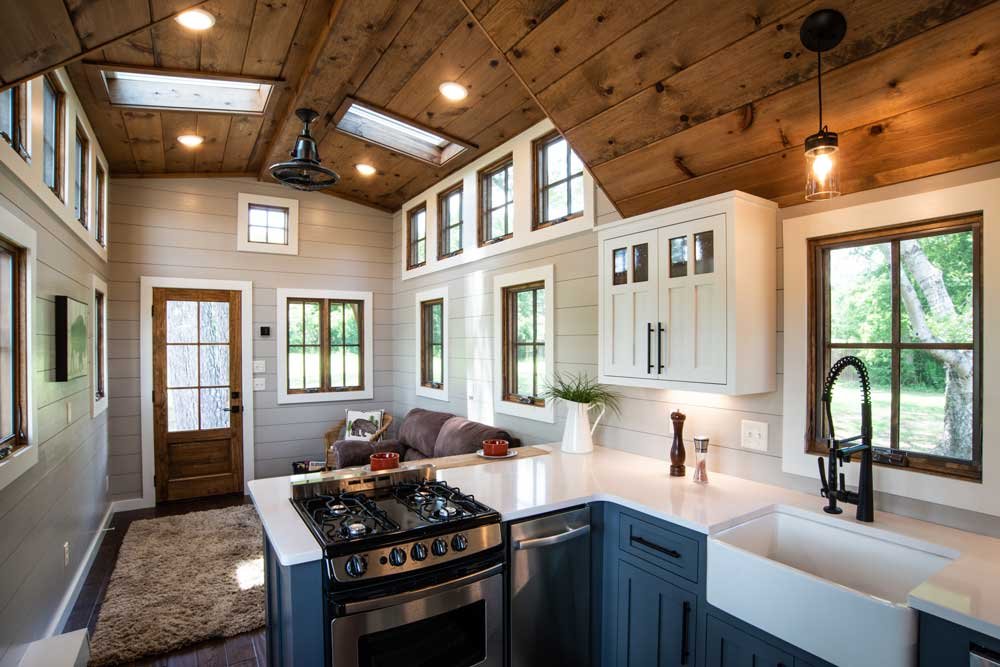 Tiny Home Builders In Santa Monica
A stunning view of the ocean, the Santa Monica Mountains, and a classic postcard picture. You'll find thicker crowds of tourists in the section by the Santa Monica Pier, so instead, keep toward the northern Pacific Palisades-adjacent end, past the stately concrete sculpture at Wilshire and the colorful totem pole at San Vicente. Surrounded by mountains on one side and the beach on another, the urban sprawl of Los Angeles seems to melt away as soon as you hit Santa Monica.
Do you need a place to stay while you are in Santa Monica? Are you relocating to Santa Monica for work, pleasure, or both? One of your best options is a tiny house on wheels. Consider buying one of our small homes and relaxing there after a long day at the office or in meetings. Renting a tiny house is another reasonable option if you can't afford to buy one. Purchase a tiny mobile home in Santa Monica and spend as much time there as you like.
We are the best contractors in the business at creating beautiful and practical tiny homes on wheels. Because of our punctual deliveries, we have earned the trust of our customers. We make a lot of effort to fulfill our customers' needs and live up to their expectations. We live by specific core values, some of which are:
Integrity and trust

Excellent project management and execution

Exceptional work ethics

Continuity and diligence
We uphold all these values to provide our clients with the best services for tiny homes on wheels. We can build you a durable small house so you can enjoy living there.
Tiny House or Park Model Home Builders in California
Tiny Home Builders California offers over 6 models of modern farmhouse-style tiny homes on wheels. Our tiny home on Wheels typically have unique design elements like Lofts, fireplaces, and apartment-sized appliances.

ROOMETTE
The ROOMETTE is a winsome trailer that radiates tranquillity and offers a peaceful that also looks very beautiful home to its residents.

GREENFEST
This classically inspired farmhouse styled tiny home packs a big punch into a small space with large black windows and a modern interior design.

HEAVEN
A stunning rustic, yet refined tiny house on wheels with two spacious lofts, a modern kitchen, and a large bathroom suite.

SUMMER JOY
The SUMMER JOY is a Modern tiny house that tends to take your breath away with its fine design, beautiful appearance and a modish theme.

SEASHORE
An affordable tiny house with the basic necessities and a lot of windows throughout. Full kitchen and a full bath make it ideal for all lifestyles.

MAGNOLIA
The MAGNOLIA is a dreamy tiny home, with a private living room, a main floor bedroom with space to walk around the bed, and a functional kitchen with all of the extras.
Santa Monica Stylish Tiny Homes
We offer affordable, stylish, and high-quality homes at Tiny Home Builders Santa Monica. Because we consistently give our customers both comfort and size, which have gained our customers' trust over time. Our tiny home designs include two-person and one-bedroom residences. All of our small home designs are guaranteed to be elegant and stylish.
Additionally, these houses have wheels, so you can move them stress-free to any location of your choice. One of the best locations for tiny houses on wheels is Santa Monica. You can choose from several lots, and you won't need to worry about zoning restrictions or building regulations.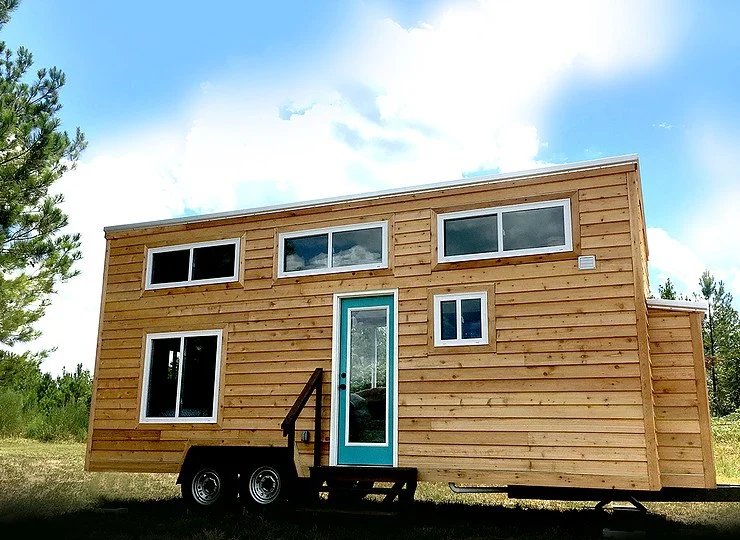 Our production of tiny houses on wheels utilizes only the toughest and most long-lasting materials. We build our tiny homes with more sturdy wood than typical home wooden frames. While maintaining the idea of minimalism, we make sure to make your home comfortable and spacious enough for you. Also, our homes' heating and cooling systems are designed to be efficient, so you won't have to worry about high energy costs.
We recognize that living in a small space doesn't have to mean forfeiting comfort or style. We have incorporated all of these into our designs for you to love your home. Our tiny mobile homes have the following features:
Energy-efficient

Enduring and beautiful design

Elegant details
We offer all these and more for you to enjoy living in your tiny house. Because we offer such low prices, our customers love us.
Modern and Stylish Tiny Home Builders
Do you want to live by yourself? Are you trying to find a way to escape the hurdles that come with living in a big city? Do you wish to experience the comfort of mobility? The best tiny home builder in the region is Tiny Home Builders Santa Monica. We guarantee our tiny homes are constructed per Santa Monica's building codes.
We have been building and constructing tiny homes for more than a decade. We are skilled and experienced home builders who make sure to provide homes that are of the utmost quality and structurally sound. Our work speaks for itself, and we are renowned as the best constructors in Santa Monica and its environs.
We don't just build tiny houses at Tiny Home Builders Santa Monica. Our homes are both practical and lovely. Additionally, we ensure that every home we construct is customized to our client's unique lifestyles and meets their needs. Our housing model collections are impressive.
Consider purchasing a tiny house on wheels if you want to live simply in Santa Monica and its surroundings and avoid the pressure of living in large cities.
Unique Tiny Home Living in Every Way
Why is there a growing trend toward tiny mobile homes? It is because it makes for a reliable way of living. One of the best options for housing in today's quick-paced world is to live a simple, minimal lifestyle. Financial and economic freedom are additional benefits of a park-mobile tiny house. We take care to avoid waste and clutter in our tiny home designs. You can live a comfortable, environmentally friendly life.
If you want to buy your own house in Santa Monica, consider all the benefits you'll get in a tiny home. You can first live modestly and reduce your expenses, enabling you to accumulate more savings.
Additionally, you can benefit from a greener and neater environment. Your apartment contains all of your necessities because there is less clutter.
Your authentic personality and surroundings can be explored while living in a small mobile home. When you live in an austere environment, you emphasize what is vital. As a result, give more attention to your self-development and personal values. 
Now that you know our tiny homes provide simple and convenient living, contact us today to build the home of your dreams.
Site Due-Diligence / Feasibility Study
Exterior and Interior Renderings
Interactive Panoramic VR Renderings
WE ALSO OFFER THE FOLLOWING SERVICES FOR FREE:
Q and A Phone Session

Email Inquiry Regarding Architectural Design and Turnkey Construction