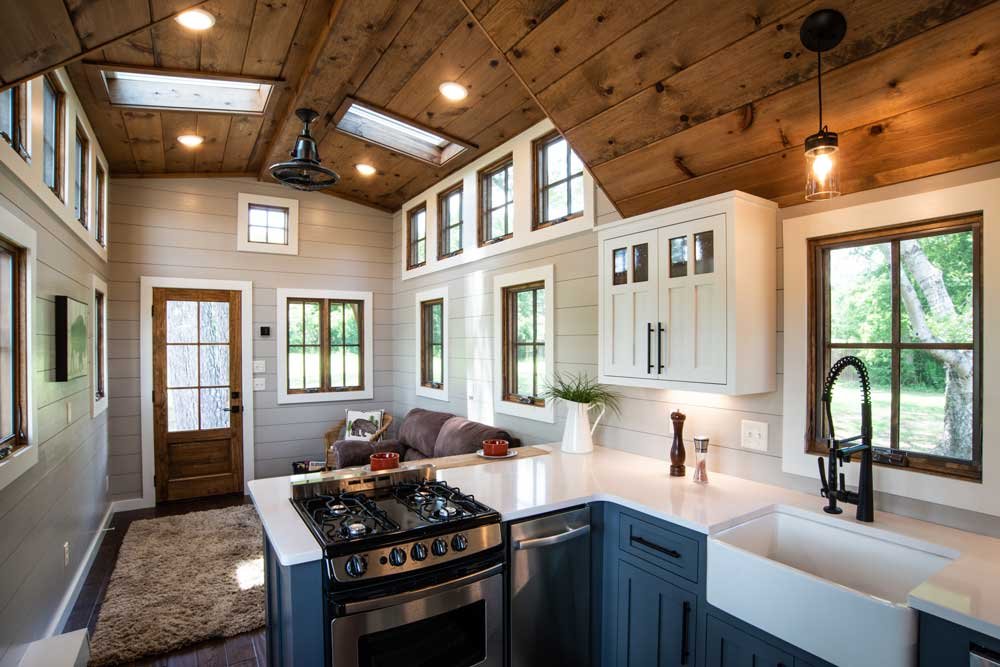 Tiny Home Builders South Gate
Are you visiting South Gate for personal or professional reasons? Are you searching for a place to lodge? Do you desire to live a simple lifestyle that is not short of comfort? You can get all the best housing solutions required at Tiny Home Builders South Gate.
The city of South Gate has a beautiful environment. Its fabulous scenery and vistas are alluring. If you've never been to South Gate, prepare for a breathtaking experience.
In addition to the enjoyable experience the city provides visitors and tourists, business people also troop into the town daily because it is conducive to economic growth and offers a wealth of opportunities.
Because of its diversified population, you can enjoy socializing with people from many nationalities in South Gate. You'll need a decent place to stay when you want to take advantage of everything the city offers. You need a tiny house on wheels because of this. Although South Gate offers a variety of housing possibilities, the tiny home option is the best. 
You can build a tiny house, but it's difficult and needs a lot of expertise, so purchasing one is preferable. We offer the top mobile tiny homes. They are fantastic and stunning and offer the most incredible services. If you can't afford to buy one now, renting one is another excellent alternative.
Our main goal is to ensure that everyone who purchases a tiny home from us gets the absolute best from our services. As a result of our professionalism, we are known as the most reputable small home builders in the tiny house industry. We are trustworthy, ethical, and timely in our operations. Our working principles are guided by a few concepts, which include:
Professionalism

Use of quality materials

Sturdy framing

Elegant and beautiful finishes

Affordability

Integrity, honesty, and sincerity.
Tiny House or Park Model Home Builders in California
Tiny Home Builders California offers over 6 models of modern farmhouse-style tiny homes on wheels. Our tiny home on Wheels typically have unique design elements like Lofts, fireplaces, and apartment-sized appliances.

ROOMETTE
The ROOMETTE is a winsome trailer that radiates tranquillity and offers a peaceful that also looks very beautiful home to its residents.

GREENFEST
This classically inspired farmhouse styled tiny home packs a big punch into a small space with large black windows and a modern interior design.

HEAVEN
A stunning rustic, yet refined tiny house on wheels with two spacious lofts, a modern kitchen, and a large bathroom suite.

SUMMER JOY
The SUMMER JOY is a Modern tiny house that tends to take your breath away with its fine design, beautiful appearance and a modish theme.

SEASHORE
An affordable tiny house with the basic necessities and a lot of windows throughout. Full kitchen and a full bath make it ideal for all lifestyles.

MAGNOLIA
The MAGNOLIA is a dreamy tiny home, with a private living room, a main floor bedroom with space to walk around the bed, and a functional kitchen with all of the extras.
South Gate, a Friendly Community for Tiny Homes 
Do you know the benefits of living in a tiny home in South Gate? You might be contemplating whether South Gate is ideal for mobile homes. The answer is yes. South Gate is one of the best places to live in a tiny house.
South Gate is a safe, beautiful, and friendly community seven miles from downtown Los Angeles. We have many parks, and the Pacific Ocean is only ten miles away! Enjoy the Tweedy Mile shopping district and many fine restaurants, or visit the South Gate Farmers' Market on Mondays. Various cultural events throughout the year, including the December South Gate Children's Christmas Lane Parade. Come explore our community!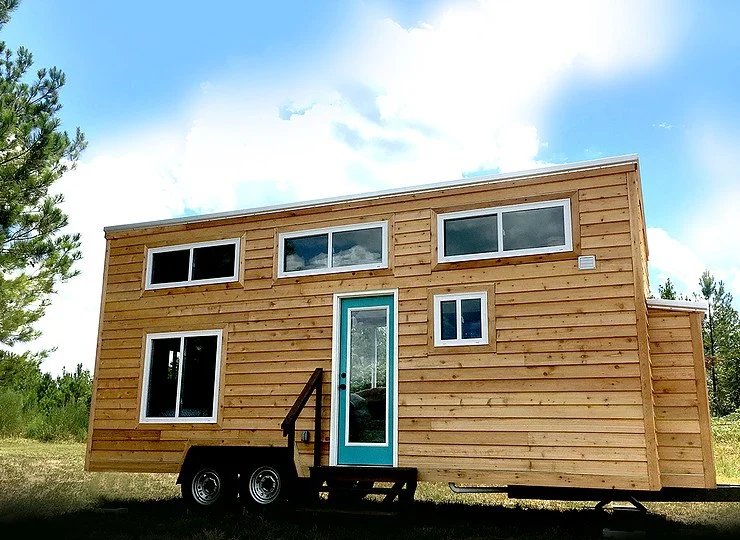 There is a thriving population of tiny homes on wheels in South Gate and its surrounding areas. The desire to live in tiny houses on wheels has become a flourishing movement; it is not a fad. The best housing options in the South Gate are found in these little buildings. You get to save money and live well in tiny homes on wheels, which is very convenient.
You can acquire a small mobile home in South Gate for several purposes. For instance, you could buy tiny houses that you can lease to tourists visiting South Gate in exchange for a fee. Tiny custom homes are the perfect choice if you're searching for ways to downsize, live simply, and save money.
At Tiny Home Builders, we have a variety of small home designs and layouts available, along with everything you'll need for a comfortable stay while residing in one. These houses have the best design plans in the tiny house market; they are created with the highest level of professionalism and are cozy and exquisite. Our small mobile homes include the following features:
Designs that are peculiar and unusual

Beautiful interiors

Reliable material

Energy-conserving materials
All these are considered to ensure you have all you need to lead a pleasant basic life. Our tiny homes on wheels are available at affordable prices, and we offer the best guarantees. 
They are unique and hard to find elsewhere. You can choose from the variety of styles we provide in our collections of tiny homes on wheels, or let us know if you have a specific design in mind or a particular aesthetic you'd want for your small house. We would gladly design it for you.
We make sure to create the best small house layout for our tiny houses to fulfill your needs.
What Tiny Home Builders South Gate Offers
Tiny Home Builders South Gate is the leading provider of tiny homes in South Gate and its surrounds. We are a certified professional small house building company specializing in high-quality, mobile tiny homes for investors, businesses, and homeowners.
For 10 years of construction for various clients, we have created an exceptional track record of excellence. When it comes to building tiny homes on wheels, we are the best builders.
Tiny Homes On Wheels, a Unique Way to Live
Do you know why the tiny house on wheels trend is so popular? Do you know why the tiny lifestyle is supported by numerous offline and online populations? Because it's a positive movement. It promotes building a simple house and cutting down on living expenses to reduce costs. 
If you live in a tiny house on wheels, you can fit everything you need in a small space. The typical mobile tiny house is six times smaller than a typical American home. Fewer possessions offer more flexibility to live lightly. Additionally, you spend less time cleaning your home because you have fewer things around.
What more? Our tiny homes are all economical. You can own your home and still have money for adventures and pleasure.
Site Due-Diligence / Feasibility Study
Exterior and Interior Renderings
Interactive Panoramic VR Renderings
WE ALSO OFFER THE FOLLOWING SERVICES FOR FREE:
Q and A Phone Session

Email Inquiry Regarding Architectural Design and Turnkey Construction