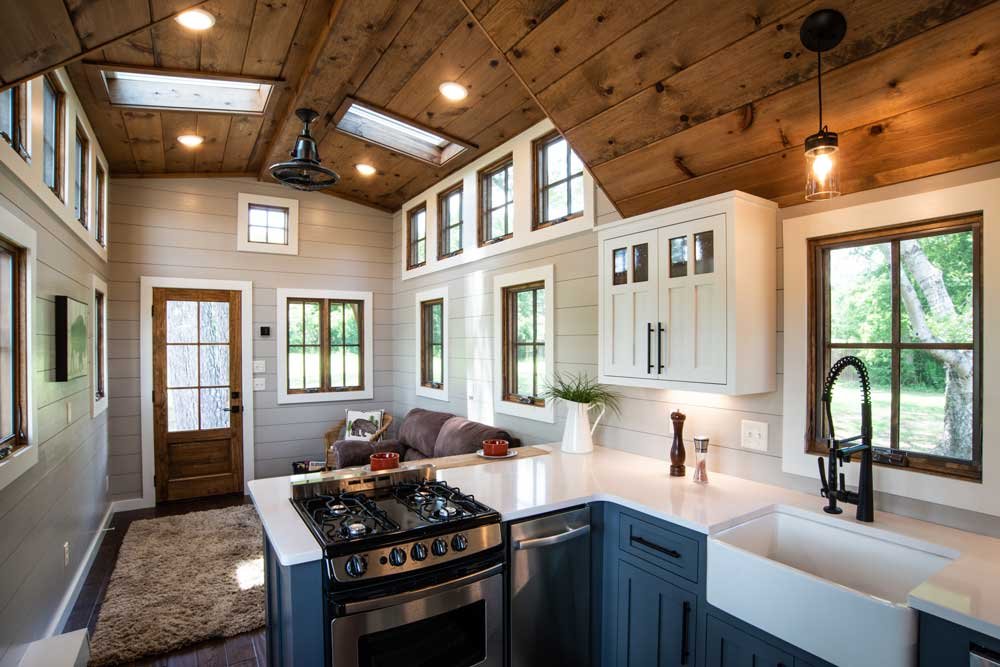 Tiny Home Builders in Torrance
Relocating to Torrance is one of the best decisions you could make for yourself. Some of the best attractions are safety, excellent schools, and incredible weather. So, if you have been considering relocating to the city for business, vacation, or visitation, you have just got one thing to consider: the place you can call home. It is just the appropriate time to consider tiny homes on wheels. You must buy up or rent a tiny home on wheels if you need a stress-free, cost-effective, comfortable, supportive, green life, and mobile home.
At the Del Amo Fashion Center in Torrance, customers can experience the height of luxury by browsing through one of the biggest shopping malls in the US. With three stories and over 2.6 million square feet of retail space, Del Amo Fashion Center is more than just a mall. It's a landmark in its own right. Visitors will find a food court, movie theater, gym, and plenty of retail shops, including major anchor stores like Macy's and Nordstrom.
As the top tiny home builders in Torrance, you can rely on us for all kinds of your dream tiny custom homes on wheels. We pay strict attention to details and are diligent in all our crafting. Our clients like us for always being reliable, respectable, and experienced in our work. For us, too, our priority is to keep our clients happy and satisfied. To do this, we maintain great work values which guide us to ensure that we are in tune with your dreams for a tiny home on wheels. Our work values are:
Great quality tiny houses

Honesty in business practices

Solid project management
We are committed to these values, and you can be sure that you will enjoy the best tiny homes on wheels from us.
Tiny House or Park Model Home Builders in California
Tiny Home Builders California offers over 6 models of modern farmhouse-style tiny homes on wheels. Our tiny home on Wheels typically have unique design elements like Lofts, fireplaces, and apartment-sized appliances.

ROOMETTE
The ROOMETTE is a winsome trailer that radiates tranquillity and offers a peaceful that also looks very beautiful home to its residents.

GREENFEST
This classically inspired farmhouse styled tiny home packs a big punch into a small space with large black windows and a modern interior design.

HEAVEN
A stunning rustic, yet refined tiny house on wheels with two spacious lofts, a modern kitchen, and a large bathroom suite.

SUMMER JOY
The SUMMER JOY is a Modern tiny house that tends to take your breath away with its fine design, beautiful appearance and a modish theme.

SEASHORE
An affordable tiny house with the basic necessities and a lot of windows throughout. Full kitchen and a full bath make it ideal for all lifestyles.

MAGNOLIA
The MAGNOLIA is a dreamy tiny home, with a private living room, a main floor bedroom with space to walk around the bed, and a functional kitchen with all of the extras.
Tiny Home Builders Torrance
One of the first things you would likely consider when choosing a tiny house on wheels is the structure's sturdiness. You wouldn't like a tiny home that would break or dismember in the movement process. It is why we go for high-end materials for crafting our structures. Durability matters to us because it would give you confidence and trust in your tiny houses on wheels. We do not go for conventional materials or wood because we want the best for our clients.
Los Angeles can be a very overwhelming city, with its gridlocked traffic, loud, busy streets, and big crowds. But from above, all of that suddenly looks very small.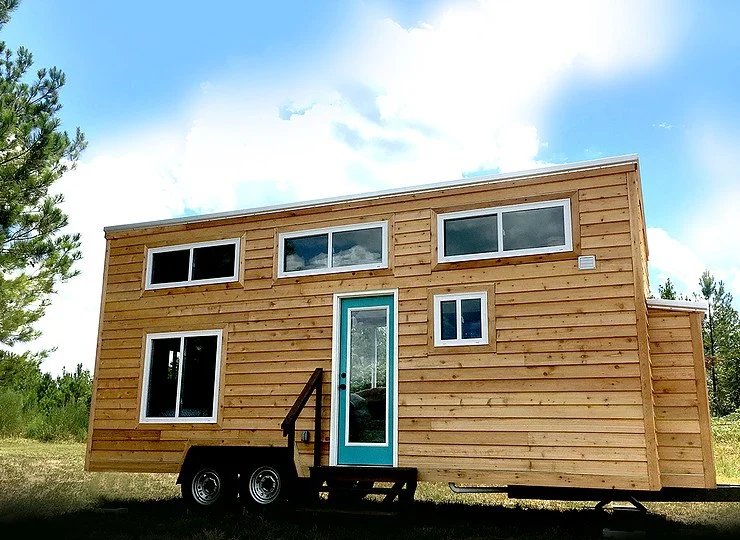 Get a different perspective on LA with JJ Helicopters, a company that will take visitors on an aerial tour of Los Angeles and the surrounding areas. Customers can choose between several tour options, which include flying over Santa Monica Beach, Hollywood and Beverly Hills, Redondo Beach, or the metropolis of Los Angeles. There's also a deluxe option that will take passengers to all of these locations.
In crafting our tiny homes on wheels, we ensure that our materials do not take up the spaces you are meant to enjoy in your tiny home. You may want to move your tiny homes on wheels to different locations at intervals. That is why we also ensure that your tiny houses on wheels are road worthy. 
Our experience crafting tiny homes on wheels for the past ten years will guarantee we can deliver the best quality. Customers trust us with their tiny dream homes. We have had the privilege of making different kinds of tiny houses on wheels and consistently delivered excellently. We are professional and employ the best hands to provide for our clients. It means that with tiny home builders in Torrance, you are sure to live in a sturdy and comfortable tiny house in Torrance.
Torrance is such an incredible place if you are seeking quality education, great weather, and business opportunities. You will find just what you need here but need to live comfortably in a house you can call your own. The answer is tiny homes on wheels. You will find incredible land slots for your structure, but if you can't, trust that we can always find that for you.
Have you thought of living in a tiny house with your partner? You get to do things together, bond better, spend more time with your partner, and share ideas. You run all your activities together in one tiny home, which is a great opportunity for bonding more than you have ever thought. Also, you get to spend less and less on utilities. You may not need the fridge, and energy use also gets reduced. You probably have other needs to channel your money other than just living in full mansions. Living in a tiny home on wheels enables you to save up some money for yourself to attend to different needs as well.
When you live in a tiny home on wheels, you do not need to be scared of sacrificing your comfort. You will have everything you need, including enough space for you and your partner. No matter the model you choose, you are sure that we are going to come in handy with our designs, making sure that you have the following:
Sturdy construction

Incredible wood finishing

Ultra-modern energy-efficient products
The good news is that we ensure quality at tiny home builders in Torrance while still keeping our tiny houses affordable. We give the best warranties for our products, and you can always present any model or unique design of your choice, and we will customize it for you. Our concern is to ensure that you have that tiny home on the wheels of your dream. Let us make that dream come through at TinyHomeBuildersCalifornia.com
Welcome to Tiny Homes Builders, Torrance
Are you stressed by family, a job, or some very hectic engagements you would like to excuse yourself from doing? Do you want to own a home that will let you stay away from that stress? Tiny home builders Torrance will offer you the best value for your money in Torrance and the surrounding environs. We have different unique designs for our customers at affordable prices. No matter the design or model, we can come through with that tiny home if you dream. We offer custom designs suited to your unique lifestyle. You are on your way to making a great decision by planning to own a house of your own. We can help you make that decision worth it.
We equally offer real solutions with our tiny homes on wheels. We craft unique designs for every lifestyle, and our tiny houses are real solutions to housing or accommodation needs. If you desire to live in a big city but can't afford it, don't sweat it, as it is not time to kill your desire. It would help if you thought of owning a tiny house that will enable you to downsize your expenses and cost, but not your dreams.
Tiny Homes on Wheels Unique in Every Way
You may have been wondering why people go for tiny homes on wheels. Well, the answer is that it makes sense. It offers you financial freedom, you live rent-free, and you have a flexible connection with nature at all times. 
Your dream to live rent-free and mortgage-free is with living in a tiny self-sufficient house on wheels.
At tiny home builders Torrance, we offer the best quality tiny house models and designs at low prices. This makes you save up your money to focus on other needs.
Site Due-Diligence / Feasibility Study
Exterior and Interior Renderings
Interactive Panoramic VR Renderings
WE ALSO OFFER THE FOLLOWING SERVICES FOR FREE:
Q and A Phone Session

Email Inquiry Regarding Architectural Design and Turnkey Construction