Tiny Home Builders California Here To Serve You
We have 6 different models of our tiny home on wheels (THOW), ADUs, Prefab Homes, 3D Printed homes, and Custom homes to give you a variety of solutions to meet your budget and your lifestyle.
We build different models of smart & modern tiny house on wheels with high-quality finishes. We are the most affordable in the country. We are fast and easy!
Tiny Home Builders California offers over 6 models of modern farmhouse-style tiny homes on wheels. Our tiny home on Wheels typically have unique design elements like Lofts, fireplaces, and apartment-sized appliances.

ROOMETTE
The ROOMETTE is a winsome trailer that radiates tranquillity and offers a peaceful that also looks very beautiful home to its residents.

GREENFEST
This classically inspired farmhouse styled tiny home packs a big punch into a small space with large black windows and a modern interior design.

HEAVEN
A stunning rustic, yet refined tiny house on wheels with two spacious lofts, a modern kitchen, and a large bathroom suite.

SUMMER JOY
The SUMMER JOY is a Modern tiny house that tends to take your breath away with its fine design, beautiful appearance and a modish theme.

SEASHORE
An affordable tiny house with the basic necessities and a lot of windows throughout. Full kitchen and a full bath make it ideal for all lifestyles.

MAGNOLIA
The MAGNOLIA is a dreamy tiny home, with a private living room, a main floor bedroom with space to walk around the bed, and a functional kitchen with all of the extras.
Step 1:
Choose the Model, Length, and Width
You need to select the Model you like and the length and width you want for your Tiny House
Step 2:
Fill Out the Estimate for a Quote
Please fill out the estimate with as many details as possible. Specify when you want us to complete your house. We will send you a quote through email.
Step 3:
Deposit
Send us a deposit of $1,000, and we will put you on our calendar to start your architectural design. Our design team will work directly with you to bring your dream to life. We will assign an architect to work with you until you are satisfied with the design.
Step 4:
Financing
If you need financing, please apply for a personal loan as a major purchase or an RV loan. This is the safest and fastest way to get your money and resources.
Step 5:
First Installment
This payment gets your build to the lock-up stage (framing, sheathing, windows, door). If you require financing, we have teamed up with a financing company to offer tiny home financing options. You may apply for a personal loan at your local bank.
Step 6:
Second Installment
This payment gets the building process finished. This includes all the finishes, fixtures, appliances, and everything required to get your tiny home complete.
Step 7:
Final Installment
Once the building process is complete, and you are happy with the finished product, we will collect your final payment. Once you clear the final payment, we will arrange the transportation of your Tiny House to your location and hand over the keys for you to enjoy.
A New Approach to Lifestyle, Work & Family!
 All this and no mortgage or rent. It's the Tiny House Lifestyle,Bravo.
Living the Tiny Home way takes you on the adventure of your dreams. Since you're not stuck with an enormous mortgage or monthly rent, you don't need to work full-time. You don't need to build up a colossal savings account. Thus, you don't have to work as much. Now you can explore other interests like traveling or painting. Besides this, the tiny house lifestyle allows you to lock the house when it's not needed. You can drain all the
plumbing. Then you can go on a long travel journey without worrying about monthly payments or renters. Retaining less stuff helps you remove stress and unhappiness from your life.
Congratulations, you're way on your journey full of joy!
You've waded through your cloudy past and finally reached dry land. This is your chance to settle down in a place where you're free from things like mortgages and rent. Never mind, this idea might sound too good to be true at first glance.
Be proud of your decision to move into your Tiny House once and for all. Celebrate your new life adventure no one thought possible. The Tiny Home Lifestyle offers innovative visionaries like yourself a new life full of:
Design ideas

Profound discerning eye-gazing deep

Joyful experiences

A house of past experiences recorded memories in the Hippocampus
Yes – Be proud of yourself!
Minimalism and Tiny Living are Here to Stay
Say goodbye to all the unnecessary things you've been carrying. From large mortgages to costly rent

Hoarding stuff you bought on sale but will never make use of it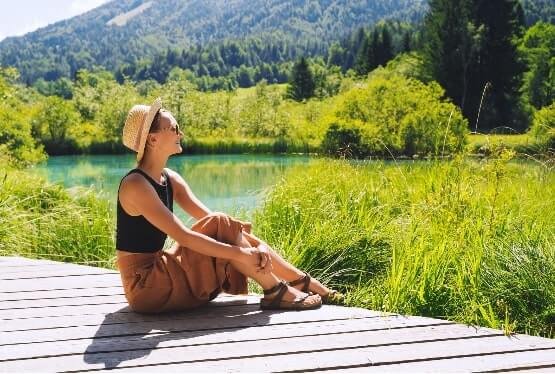 Embrace a New Slate with The Tiny House Way of Life
An experienced facilitator that:
Supports you to live BIG without constraints

Let's you explore more satisfying interests in life

Travel the world playing music & learning new languages

Escape from your boring routine and inject spontaneity into your life

Remove monthly mortgage payments or worrying about tenants
Why Tiny Living?
What is the Tiny House Movement?
Tiny houses are small structures that offer you a path to a smaller environmental carbon footprint. They will give you much more financial freedom. They're designed for on-the-go people who want to go against the norm. They want to enjoy what others can't without breaking the bank. Make your Tiny house cozy or luxurious, depending on your wallet size. You can live in a lower square footage place with innovative design. In essence, it means more affordable housing choices. Give it a try for living tiny!
Tiny Home Builder California| Your Builder of Choice!
Why Consider a Tiny Home Lifestyle?
Tiny living is a lifestyle movement designed to address the current day's issues, concerns, and problems. If you're tired of the rat race and want to live better on your own terms, consider settling in one of our handcrafted tiny homes.
Live your life on your own terms
Downsize and Live Big in a Tiny House Today!
Turn your life around and cut the clutter you no longer need. Settle in an easy-to-build, tiny custom house that lets you live on your own terms.
Create a brand-spankin' new life for yourself with an easy-to-build micro-home!
This way of life doesn't work for everybody, but there's a movement happening
We want you to join The Tiny House Movement Today!
You could jump in with both feet and find your way down this modern yet ancient path. In any case, it'll change how you think about housing, and you'll never want to go back, seriously! 
What is a Tiny Home?
A Tiny House is less than 500 square feet single housing unit. It includes necessary basic amenities like:
Kitchen

Living room

Washroom

Bathroom and

Sleeping quarters
Tiny Homes are:
Detached or semi-attached

On a temporary or permanent foundation

Customizable

Tailored to your individual style and budget

Designed and built on inexpensive fundamentals

Independent and environmentally sustainable

Social inclusion and community based
Tiny living is more than a smaller carbon footprint on the planet and a streamlined lifestyle. It's taking steps towards a more:
Continuous

Harmonious

Responsible Living

Caring for the world around us
While you can build them on a foundation, most people make them on trailers, and they can take them anywhere they please. This construction style is what we know as a tiny house on wheels (THOW ).
Looking for a way to cut your footprint on the environment, cut costs and downsize?
Get ready for Tiny Houses!
Living as an adult in a world where the average home size is 2,600 sq ft can feel wasteful and isolating.
Bigger homes are on their way out among youth who want to take advantage of the freedom Tiny Homes offer.
Need a break from it all and the constant busyness of everyday life?
Has your ambition to work on an environmental protection project or write a novel stalled out?
You might be looking for more time in the day but don't have 56 hours. Consider living in less space with a Tiny House.
It doesn't matter if you are single or prefer to simplify your life. Downscaling with a Tiny Living Lifestyle makes it possible to design a home suited to your needs and desires.
Thoughtful features surprise every traveler exploring this space-saving crossbreed home living:
Make coffee in the 100 sq ft kitchen

Topped off with interior cabinetry made from recycled wood

Fresh cooking meals from homegrown veggies

These homes are under 500 sq ft but have all the amenities you need:

kitchen

living room

bathroom

sleeping area

Choose from a permanent foundation on your property's backyard or a customizable mobile solution on a trailer. It's tailored to individual tastes and budgets.

Designed with sustainability, Tiny House living offers peace of mind by cutting your carbon footprint. So you can still live in comfort without compromising too much space or design. 

They are smaller than an average detached home on a 1/4 acre: 100 sq ft (8 x 16) up to 400 sq ft (36 x 160).
Reduce your living size and budget, yet live comfortably
Tiny living offers:
Simplification

Sustainability

Affordable housing options

Less waste and environmental degradation

Avoid negative financial consequences for many years 
You couldn't enjoy the same lifestyle with expensive larger homes.
What is the difference between Tiny House & ADU?
An ADU is a permanent dwelling near or in conjunction with a larger, pre-existing home. 
Mobile Tiny homes tend to have wheels like RVs. Those micro dwellings that aren't mobile sit on a small parcel of land. It does not contain any other buildings. These micro-dwellings are not allowed in California.
ADUs can exist almost anywhere traditional homes are present. Tiny homes need a special permit or plot of land. ADUs are far easier to build and approve than most tiny homes.
Last but not least, tiny homes tend to be far smaller than ADUs, which can be as large or small as the lot allows!
California only allows building ADUs on existing properties that have a pre-existing house.
Tiny Home Advantages for California Residents
Measuring 600 square feet in size, it's easy to see why many people dismiss the idea of living in a tiny home. But a closer look would have you change your mind pretty quick. A tiny house is the size of a car garage designed to fit two cars. So why is the 'tiny house nation' growing bigger by the day? It's because of the advantages that come with tiny house living. They include:
Affordable Housing for Tenants

. Affordable housing policy is the most essential tool for combating economic inequality. Together, California must expand access to quality and affordable rental homes for residents. People in all major urban centers in the state are in need of affordable homes.
Fewer Resources to Build

. The housing market continues to rise. Buyers are looking for new homes, putting pressure on builders to meet demand. Builders are facing a raw materials shortage to meet buyers' needs.
Source of Income for Homeowners

. ADUs are a long-term investment. It offers an income source for those who enjoy the same amenities as new-built multifamily housing. They can share independent living areas with family members. It allows seniors to maintain privacy.
Alternative to Assisted Living Facilities

. In California, you can take advantage of a building code change. It lets you build an ADU on a residential property. You can use this to solve the problem of affordable senior care. It is an alternative to assisted living facilities.
Increase Property Value up to 30%. Want to increase the value of your home? Adding a second unit (or granny flats) could be the answer. An ADU addition is a great way to increase your property value.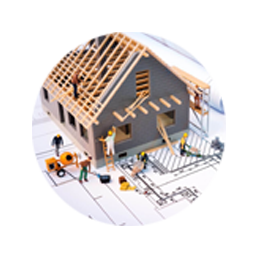 Educate
The demand for smaller homes in more compact neighborhoods will increase as the U.S. population ages. Single-family homes are becoming more expensive to buy and maintain. Accessory dwelling units (ADUs) are reemerging as affordable and flexible housing options. They meet the needs of older adults and young families. By educating homeowners about their choices, Tiny Home Builders California is working on expanding the use of ADUs. This is in response to housing needs both today and tomorrow.
Equip
From a tiny house on a foundation to prefab ADUs

From a tiny house on wheels to an accessory dwelling unit

From a garage conversion to a custom studio

created for the unique purpose that separates you from the big city, ADUs are versatile enough to become whatever you need. We have what you must to very fast get you going on your journey to experience zest in the comfort of your home. ADUs are a popular way to add space to your home or even build a brand-new home.
Build
Tiny Home Builders California has been functioning to develop residences that are both useful and also lovely. As the founders, we have lived tiny. We know you may brush off minor flaws you might encounter in a bigger house, but they will stick out in a tiny house. Building every area, every nook, and cranny with a practical and lovely purpose is what we do best. We are not simple home builders but woodworkers, architects, and designers.
Tiny Home Benefits for California Residents
Collaborative Layout Construction Process 
Don't have the time to construct your very own personalized tiny home? Allow us to build it for you. Expert builders! That's what we are. We welcome your input and feedback to create the masterpiece of your dreams. Our process starts with you involved from the start on the drawing board. Feeding your ideas for every room, corner, and nook is important. Our professionals will build the plans and 3D model rendering, so you can imagine the home before we make it.
We layout and craft customize tiny homes of the finest quality. You will see yourself in the mirror living a new life in your new designed small home. Our experienced craftsmen can develop pre-existing plans (ours and those found elsewhere). We can create the layout of a custom house based on your napkin illustrations.
Build your dream with us!
Tiny Meets Luxury 
What if you could create a beautiful, safe, affordable backyard home? A home your family or guests could walk in and out of whenever they want. We have the perfect solution for you! We design our high-quality accessory dwelling units (ADUs) for safety and mess-free for your family.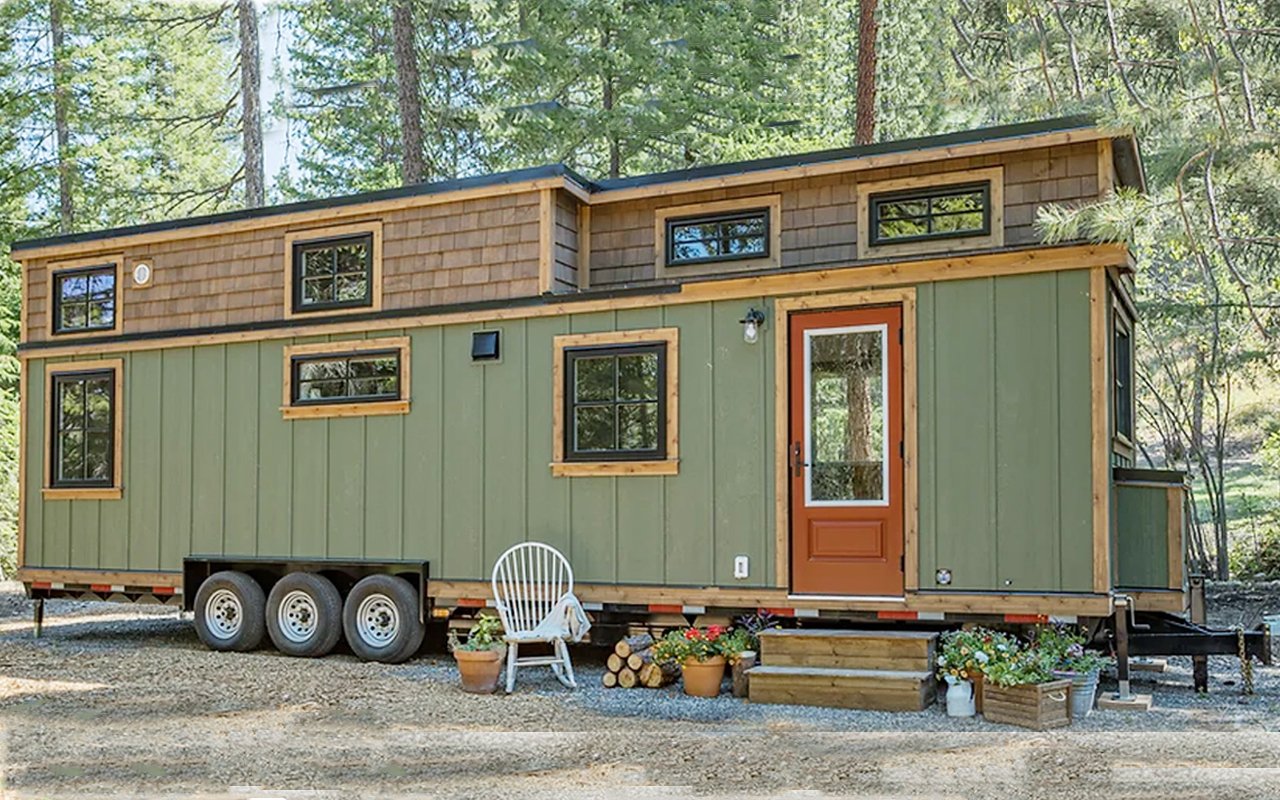 Handcrafted to Last 
Our talented craftsmen are always looking for enhanced strategies. These are far better home features to guarantee you and your family will enjoy your tiny house for many years. Deluxe Tiny Residences Developed for the Way You Live!
Quality Workmanship
We are the premier tiny home builder in Southern California. With a focus on high-end ADU quality construction, we create stunning spaces your family will love. 
We can deliver custom second homes fitted to address the varied needs of every family. 
From aging-in-place

Universal design 

Providing affordable housing
MINIMALIST LIVING
Free yourself from your life clutter. Focus on the intention on what matters and achieve ultimate inner peace with less.
THE ART OF SLOWING DOWN
Achieve more by doing less. Learn to live on your own terms and disconnect, focus on people and appreciate nature more. Find pleasure in anything you do.
SUSTAINABLE
Reduce your carbon footprint by living organically and using more of Earth's natural resources. Cut your dependency on man-made comfort technologies.
Funding Is Available for The Majority of Tiny House Versions
Now Backed by a Ten Year Warranty on your next build!
#TINYHOMEBUILDERSCALIFORNIA

Tiny House Options & Accessibility in California
California has many rules and regulations, as well as counties and cities that have significant differences. Yet, despite this, California is one state embracing the Tiny House Movement. In fact, many counties are relaxing their standards to allow citizens living in tiny houses on wheels to use for various purposes. To sum it up in one sentence: tiny homes are becoming popular in California.
Tiny houses come in different shapes, styles, and forms. They may all look much smaller, but they are as diverse as you can imagine. Whatever you choose has everything to do with your creativity, style, and budget, among other factors. Some standard options of small house design include:
California is the most popular state in the country for tiny homes. More and more cities throughout California are accepting them. The law became effective on January 1, 2020, as outlined in the adopted Appendix Q Tiny Houses of the 2018 International Residential Code (IRC). Not only did they adopt the appendix, but they made it mandatory at the state level. We don't have to wait for each local jurisdiction to adopt it.
Tiny houses are all the rage because they're so darn useful. They're cheap, eco-friendly, and have a smaller environmental footprint than traditional homes. It has never been easier to own a tiny house in California. More and more cities are adopting new legislation to allow these gems of mobile housing.
We specialize in high-quality housing solutions for you & your family. We offer flexibility, affordability, and efficiency using factory-built methods. These prefab homes don't sacrifice on design or functionality of traditional construction.
Are you looking for a high-quality, cost-effective solution to your home building needs? Do you want to build a durable, attractive, and efficient structure? If so, then here's where we come in. We are one of the leading prefab home builders in Southern California. Expert builders specialize in custom-built homes using factory-built methods. You don't need to worry about compromising on quality, design, or functionality. That's where our expertise comes in. Our experienced architects and engineers will work with you to create an energy-efficient home. It fits your family's lifestyle and budget. It complements the architecture of your surroundings.
Whether you're starting your search for the perfect tiny house or have been dreaming of one for years, we want to help make it happen. We offer award-winning design, craftsmanship, and interior finishes. Our experience in tiny homes is extensive, and we'd love to share our expertise with you.
Turn your backyard into a personal oasis with an ADU by combining a tiny house design with any of our modern home plans. A backyard studio or guest house makes the perfect dwelling for your parents or grandparents. They will be happy to have their own private living space.
Remote Cabin
A tiny cabin in the woods may seem like an impossible dream when you're stuck behind a cubicle wall or eating takeout every night. But it's easier than you think. Get away from it all in these remote cabins where you can spend your days drinking coffee, hiking, and catching up on your reading. Spend your nights sipping tea by a crackling fire. The Remote Cabin is a charming off-grid home designed with a rustic approach. You can customize it to fit your personal style, but no matter what you choose, it will be a fantastic retreat from the world.
Shipping Container Houses
Builders make tiny houses from repurposed metal shipping containers. They design and build them to look as modern or as eccentric as you'd like. The shipping container has both the style and function to be an excellent choice for those looking to build a home, cabin, or guest house. Construction companies build these custom-made homes out of recycled containers. They include an array of modern amenities. 
Shipping containers are versatile. You can turn them into all kinds of homes, from secondary residences to high-end ski lodges. With the help of our talented builder team, architects and designers, you can turn shipping containers into your dream home today.
Micro-Apartments
Micro-apartments are tiny, space-saving units that fall in the 100-500 sq ft range. They are smaller than most studio apartments, but you're also paying a lot less for your rent. Efficient, minimalist living is one of the main draws for these condos or apartments. Many people feel attracted to this lifestyle. Because it can save on cost and accommodate more housing in large cities. It is where real estate is often too expensive to build small units like micro-apartments. Also known as "co-living" or "co-housing," micro-living is becoming more popular. Not only because it can save on cost and accommodate more housing in large cities. Micro-housing is becoming a desirable way of living for many people. 
It is especially true for young professionals who want to live with others. They like having ample room for themselves and their things in smaller spaces. 
THE LITTLE HOME OF YOUR DREAMS
With Our Tiny House Builders in California, Making It into a Reality!
Bringing The American Dream back into reality through groundbreaking small residences. These small homes are high-quality, customized, sustainable, and eco-friendly.
Our Tiny Homes have unmatched top-quality, focused on authentic features. Interest in the craft establishes a brand-new rule for every custom Tiny House we build. We do not do this task alone. We start a partnership with each of our clients. We begin with a blank slate to produce a tiny house that is as unique based on the layout you choose. Our tiny homes fit your inner desire and transform your reality.
Home Is Where You Park It
Tiny House Builders California pursues perfection so you can live your dream.
Signature Collection Tiny Homes 
Developed by us with a focus on this feature and style, you put the final personalized touches. These cost-effective, yet quality-built, affordable houses are ideal. Homeowners or investors share this common interest. 
Industrial Builds & Corporate Environments 
We are proud to design-build mobile businesses and industrial application micro-structures. Various industries use them for their production facilities. It includes storefronts, resorts, retail, restaurants, and special-purpose locations. 
Why Choose Design-Build Tiny for your next project in California?
Innovative, Top-Rated Tiny Home Designs
Tiny Home Builders California uses a modern method of building Tiny Houses. We use the most popular method to deliver construction projects in America. We provide dedicated managers per project as a single point of contact and responsibility. The project designer and contractor work together from the start. They act as one team, providing consolidated project recommendations. We work with the project owner's schedule and budget. The whole team addresses any scope creep changes with the project owner. It leads to collective problem-solving and innovation. Our business is about offering solutions, not finding excuses or blame finger-pointing. Sole-source contracting is the fundamental difference between design-build and old methods. The culture of cooperation is also important.
Design-build delivers your project faster, better, and more cost-effective than in the old ways.
Tiny Home Builders California Certified Manufacturer
A certification will result in more opportunities with financing options. You will also enjoy DMV registration for future parking. Tiny Home Builders California will enable you to certify your purchase of a tiny custom-built house from our company.
We partner with two leading certification companies in the United States for tiny houses. Instead of building your own tiny house, you will be in a better situation by investing in a tiny custom home. You will enjoy all the benefits that come with it.
Financing
We offer affordable monthly payment options, which generally last you around 15 years at a rate as low as $500/mo.

Interest rates vary based on your financial credit history. We team up with various lenders to make sure you get the tiny home of your dreams.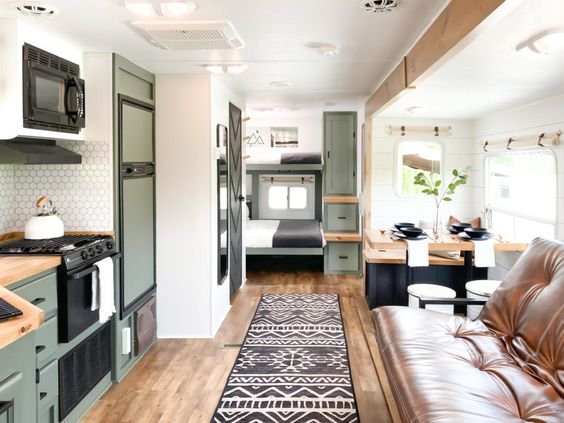 Certified Green Manufacturer
Indoor Air Quality
Being environmentally friendly also suggests strong attention to interior air top quality. Important aspects include:
All-natural air flow

Volatile Organic Compounds (VOC) material in carpeting

Hard flooring

Adhesives

Sealants

Cabinetries as well as Insulation

Low VOC products used
Water Efficiency
The primary goal is to use water. Get better water conservation in general through more effective appliances and components:
Kitchen area tap with reduced circulation

Bathroom faucet with low circulation

Showerhead with low flow

Toilet with low-flow or pedal flush

Composting/tankless hot water heating unit

Water line examination of recycled/reused water

Reused and recycled water in the shower 
Energy Performance 
A good energy approach includes efficient tracking, design, building, and construction. Power generation renewables and clean sources on or off-site are essential. Make use of environment-friendly processes:
Insulation factors made equal to the standard of the floor, wall, and ceiling insulation R-value

LED illumination (> 90% indoor & outdoor)

Awnings provide shade

Soap pressurization examination

Energy-efficient appliances

Power reliable HVAC

Energy-efficient gadgets

Skylights for natural lighting

Ductless Furnace

Ductless cooling system

Convection microwave or cooktop

The pre-wired or manufactured facility sets up Solar panels

Diesel Power Generators

Energy-efficient windows

Multi-Programmable Thermostat

Leak-free shower examination (factors awarded for recycled water)
We understand your concerns as one looking to find a competent tiny house builder in California. Do you also want to know what separates us from the rest?
Flexible Designs. Do you have a rough plan in your mind? A sketch scribbled on a napkin or a pre-existing plan from elsewhere? You are wondering how it will all come together. This is where we shine and roll up our sleeves, and get down straight to work. Our professional team assigns a dedicated project manager to bring your project to fruition. Despite any changes, you may want to make during the project and irrespective of how short your deadline is.
Our track record is yet unbeaten by any other renowned contractor in California. We have worked on numerous successful tiny house projects for our clients. We can say we remain unrivaled, thanks to years of experience and quality service.
We keep you informed and updated on the progress of your project in real-time through email and phone conversations as needed.
Top Quality is Our Priority
Expert contractors build all the tiny homes to last as long as or even longer than traditional houses. Our focus is to use the best materials and sources from approved suppliers and providers. We build tiny custom houses that meet and surpass your expectations. Our goal is to offer you value and longevity.
Bottom Line
Those adopting tiny houses living in California are reaping immense benefits. Their quest is to downsize, declutter, and save money. It relieves them from the hustle and bustle of city life. A welcome change that has many counting the days before they also become tiny homeowners in California.
If you were weighing your scales or unsure about what tiny houses and tiny house living entail, this read answers all your questions. It offers you a solid foundation to make a sound decision.
For further help on all things about tiny houses, reach us at
https://tinyhomebuilderscalifornia.com/contact-us/