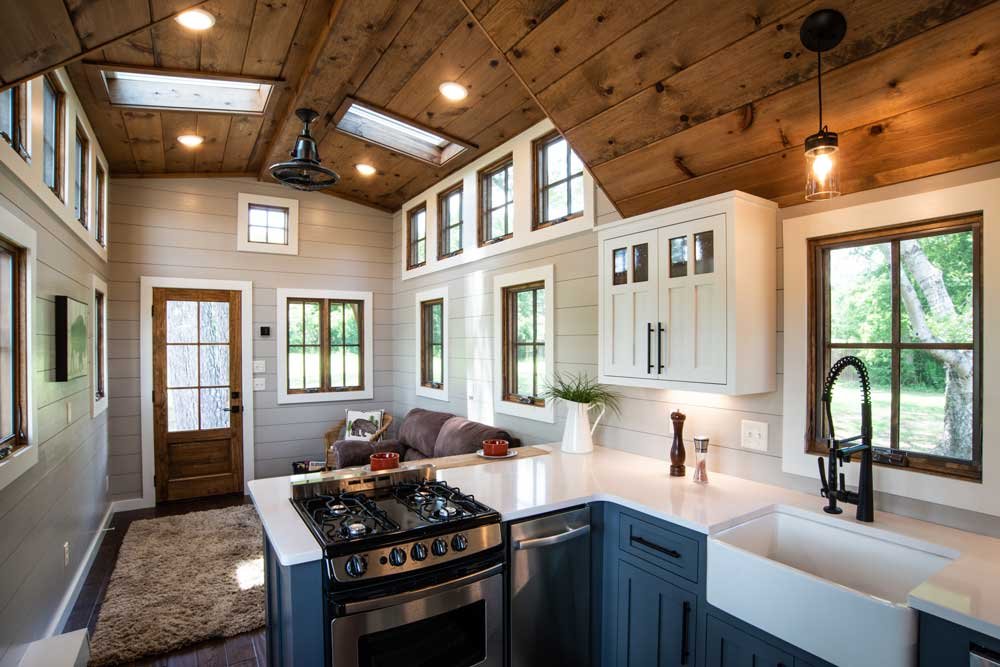 Tiny Home Builders In Azusa
There are many reasons you can be in Azusa, and the city has diverse education options, business opportunities, beautiful tourist scenery, and many other attractions. If you want to move to Azusa for these reasons, you'll need a house to live in.
Do you want a lovely, cozy, comfortable, and stress-free home that is affordable and safe? The first thing you should consider when moving to Azusa is the home you'll live in, no matter the purpose of your visit.
If you still need accommodation, or you need help figuring out where to stay, don't worry, as we have all the solutions you need regarding housing in Azusa. We offer the best tiny home on wheels in Azusa and its environs, and we can guarantee that it has all you need a home to have, including beauty and comfort.
You deserve enough rest after a tiring workday or a long day on the road. A tiny home on wheels will offer you all these and even more. You can move around from city to city in your own house. Because our houses are designed for specific individuals to fit certain lifestyles, your home is unique to you and not commonly found around. 
A tiny home on wheels can offer you everything you need concerning housing. We are the best tiny home builders in Azusa, and you can trust us to meet all your housing needs because we have the knowledge and professionalism needed to craft tiny houses. You can trust us to build the best for you. 
Our focus is on providing the construction industry's best tiny homes on wheels. We ensure to stick to core values that help us focus on our customers and clients. They include:
Proper project management

Transparency and honesty

Quality housing

On-time delivery

Best tiny house plans

Trustworthiness and reliability
Our clients love us for our services, and they know us as the top contractors in the tiny home industry.
Tiny House or Park Model Home Builders in California
Tiny Home Builders California offers over 6 models of modern farmhouse-style tiny homes on wheels. Our tiny home on Wheels typically have unique design elements like Lofts, fireplaces, and apartment-sized appliances.

ROOMETTE
The ROOMETTE is a winsome trailer that radiates tranquillity and offers a peaceful that also looks very beautiful home to its residents.

GREENFEST
This classically inspired farmhouse styled tiny home packs a big punch into a small space with large black windows and a modern interior design.

HEAVEN
A stunning rustic, yet refined tiny house on wheels with two spacious lofts, a modern kitchen, and a large bathroom suite.

SUMMER JOY
The SUMMER JOY is a Modern tiny house that tends to take your breath away with its fine design, beautiful appearance and a modish theme.

SEASHORE
An affordable tiny house with the basic necessities and a lot of windows throughout. Full kitchen and a full bath make it ideal for all lifestyles.

MAGNOLIA
The MAGNOLIA is a dreamy tiny home, with a private living room, a main floor bedroom with space to walk around the bed, and a functional kitchen with all of the extras.
Tiny Home Builders Azusa
One of the best decisions you can ever make is owning your own house. Settling for the minimalist lifestyle is an even better decision, but that's only the first aspect. You'll need a good and durable housing structure that can give you the best living experience.
At tiny home builders Azusa, we make sure we use the best raw materials we can find on the market. This is because we understand that the quality of every house depends on the quality of the raw materials used. We ensure to use only durable materials, and you can rest assured that your home will last for decades.Apart from our solid houses and highest quality, we also provide affordability.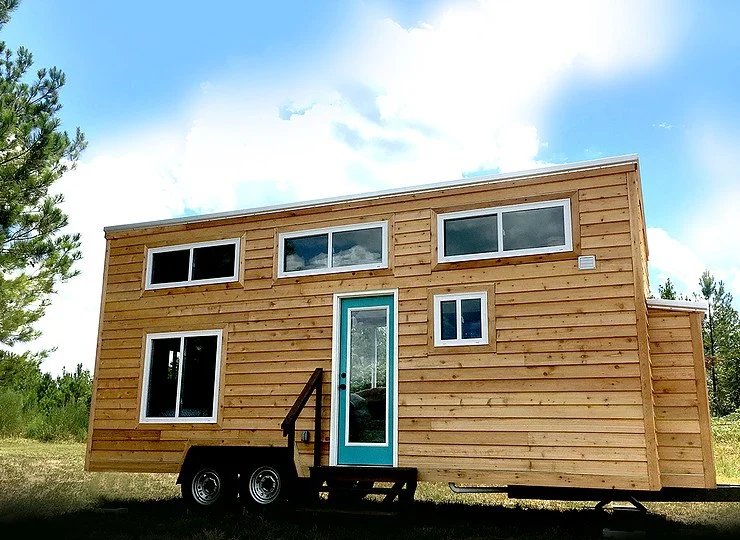 We are willing to work with our customers' budgets, and you can be sure that buying a tiny home on wheels won't be putting a hole in your purse.
Our tiny houses come in different styles, designs, and kinds. We can always build one that suits your lifestyle. We build one-bedroom dwellings that can accommodate two people. Our tiny homes are built on wheels, so you can move anywhere and take your house with you. You can feel more connected to your surroundings and nature. There is less clutter in your tiny home because you only buy what you need. You need to experience the downsides of unused space and unnecessary energy spending in a big conventional house.
Our houses have the best necessities that you'll need for optimum comfort. They are built to accommodate natural light and air's free inflow and outflow. We also use energy-efficient materials and incorporate adequate insulation during construction, so you can save on energy bills. Apart from these, our tiny houses are elegant and beautiful, and you'll be happy to own one.
All our houses are built to the best tiny home standards, so you don't have to worry about building codes and zoning laws. There are several land lots available in Azusa; if you don't have one, don't worry. We can help you.
Some of the features you'll love when you let us craft a tiny house for you include:
Space

Durability

Minimalism

Energy efficiency

Elegance
We guarantee all these on all of the homes we build. We offer warranties with our low prices as well. A home should be a comfortable place for you. Let's make it even better at TinyHomeBuildersCalifornia.com
Welcome to Tiny Home Builders Azusa
Do you know that Azusa is one of the best places that accommodate the tiny house lifestyle? Do you also know that Tiny Home Builders Azusa has been building tiny houses on wheels for more than a decade in Azusa and its environs? Now you know.
If you want to move to Azusa, buy a tiny house from us today. You can also rent one from us at affordable prices if you cannot buy a home for any reason.
Tiny Home Builders Azusa offers the best small home on wheels that can give you the comfort and convenience needed to enjoy your stay in Azusa. We offer our customers several options at low prices. We ensure quality in every home that we make. 
At Tiny Home Builders Azusa, we do not just offer buildings. We offer opportunities, lifestyles, adventure, elegance, and fun.
We build our tiny home on wheels to match individual lifestyle needs. When you buy from us, you can save money during your purchase and on future expenses, such as utilities. You don't have to pay rent or mortgage loans, so you can focus on other priorities.
Tiny Homes on Wheels are a new kind of housing solution. They are more than a trend, and they are not a fad. Let us build the home of your dreams for you.
Tiny Home On Wheels, Unique In Every Way
Do you know why people embrace living in tiny homes on wheels? The answer is not far-fetched.
First, you enjoy sustainability and a green lifestyle, even better if you live off the grid. You are also closer to nature and the environment.
Secondly, you get to have personalized living experiences, you can focus on yourself, and fulfill your dreams.
If you're looking to minimize or downsize or plan on moving to Azusa, reach out to us today. We will build the best house for you.
Site Due-Diligence / Feasibility Study
Exterior and Interior Renderings
Interactive Panoramic VR Renderings
WE ALSO OFFER THE FOLLOWING SERVICES FOR FREE:
Q and A Phone Session

Email Inquiry Regarding Architectural Design and Turnkey Construction