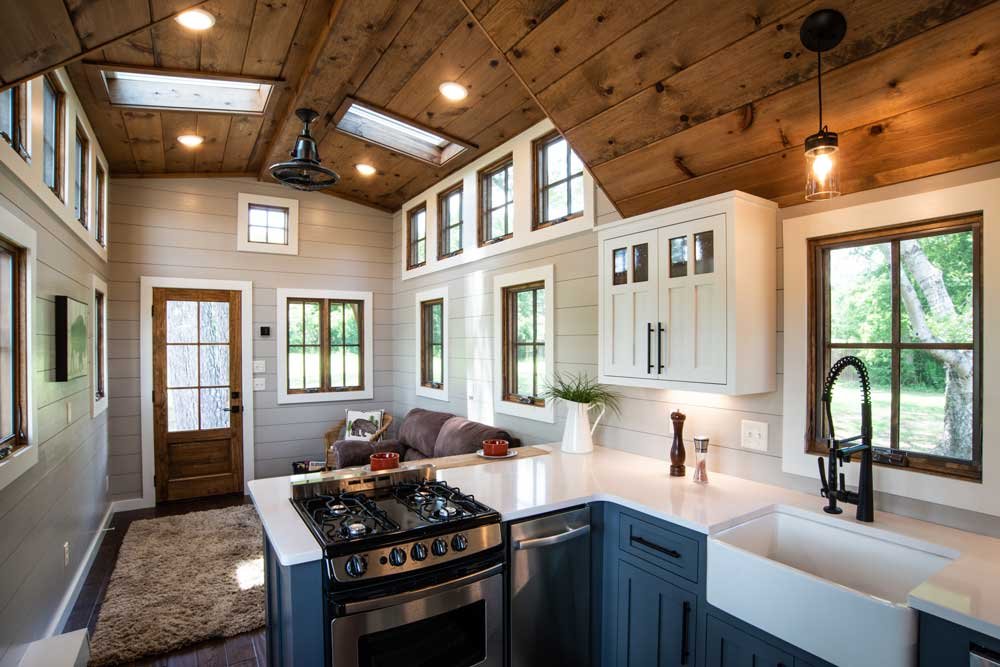 Tiny Home Builders In Compton
Are you in need of tiny homes? Are you looking for the best place to stay? Do you want to stay in a small house in Compton? Are you looking to downsize? Tiny Home Builders Compton has all the answers to your home needs. Compton is a great place to be, either for a visit, vacation, business, or relocation. It is one of the best areas where your business can thrive, and you can enjoy personal living.
The possibilities and opportunities that the city offers are many. You'll need an excellent place to stay if you want to enjoy these in Compton. A tiny house on wheels is your best option. There are several small homes in Compton, and the tiny home movement has become thriving.
You enjoy your peace and comfort and still experience all the goodness the environment offers. You will enjoy Compton better if you live in a tiny home on wheels. You can buy your tiny house from us. Unable to buy it? Well, we rent the best too.
Our primary focus is satisfying our customers and giving them the best. We want to meet their home needs by providing the best tiny houses. In building homes, our customers and other people in the tiny home industry recognize us as the best and most respectable builders. We have certain principles and core values that guide and inform our work. They include:
Ensuring that we use the highest quality building materials

Competence

Good business-client relationship

Honesty, integrity, and transparency

Client satisfaction
Tiny House or Park Model Home Builders in California
Tiny Home Builders California offers over 6 models of modern farmhouse-style tiny homes on wheels. Our tiny home on Wheels typically have unique design elements like Lofts, fireplaces, and apartment-sized appliances.

ROOMETTE
The ROOMETTE is a winsome trailer that radiates tranquillity and offers a peaceful that also looks very beautiful home to its residents.

GREENFEST
This classically inspired farmhouse styled tiny home packs a big punch into a small space with large black windows and a modern interior design.

HEAVEN
A stunning rustic, yet refined tiny house on wheels with two spacious lofts, a modern kitchen, and a large bathroom suite.

SUMMER JOY
The SUMMER JOY is a Modern tiny house that tends to take your breath away with its fine design, beautiful appearance and a modish theme.

SEASHORE
An affordable tiny house with the basic necessities and a lot of windows throughout. Full kitchen and a full bath make it ideal for all lifestyles.

MAGNOLIA
The MAGNOLIA is a dreamy tiny home, with a private living room, a main floor bedroom with space to walk around the bed, and a functional kitchen with all of the extras.
Tiny Home Builders In Compton
Why should you live in a tiny house in Compton? You may wonder if Compton is also a good area for tiny homes on wheels. The answer is yes, and Compton remains one of the best places you can live in a tiny house.
Tiny homes on wheels in Compton have grown more than a trend. It is not a fad, either. The movement has come to stay. It is also one of the best housing solutions in the area. Tiny homes on wheels are affordable and offer an escape from mortgage and housing loans.
In Compton, you can purchase a tiny house on wheels for investment or residential purposes. You can buy tiny homes that visitors and tourists can rent at a fee when they visit Compton. It is also one of the best ways to live a minimalist life, downsize, and save money.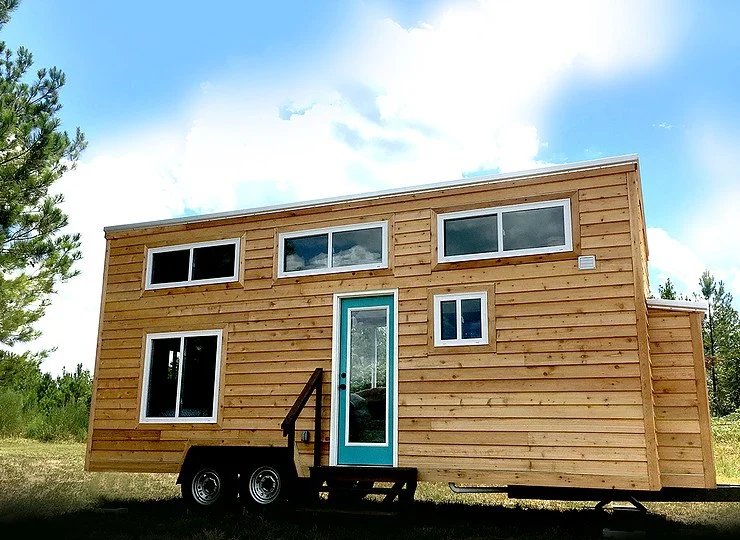 We have a catalog that contains several collections of tiny homes, including all you need to make your stay convenient while living in them. These homes are built with the best kind of expertise, classy and gorgeous, and their designs are the best you can find. Our tiny homes on wheels consist of the following:
Peculiar and uncommon designs

Cozy interiors

Long-lasting and durable equipment

Energy saving appliances
All these will help ensure you have all you need to live a short life. Our affordable prices, coupled with the warranties we provide on our tiny homes, cannot be found anywhere else. You can choose from the several designs we have in our tiny home collections and if you have a different kind of design you want us to craft, just tell us. We will prepare it for you.
Our tiny homes on wheels have the best layout for small houses and will fit your perfect idea of a home.
Welcome to Tiny Home Builders, Compton
Tiny Home Builders in Compton offer the best homes in the region and the surroundings. We provide customers with high-quality craftsmanship for tiny homes on wheels at affordable prices. All our tiny houses go tyhrough rigorous inspection through a third party organization that meets the nationwide construction standards. They are elegant and beautiful and meet all the specific requirements for every individual lifestyle.
Whether you want to live alone or with a partner, we can guarantee convenience, adventure, and comfort. 
We offer the best tiny home services, call us, and we'll be glad to respond immediately. Our workers are the best hands you can find in Compton. No matter how simple you want your tiny home on wheels to be, just tell us, and we'll make it possible. We can always guarantee when you work with us that you'll save money and still get the best service, and our customers love us for that.
At Tiny Home Builders, our homes come with the best designs, strong and long-lasting construction, and fine materials. Also, if you want to build your own tiny house, we provide affordable materials, including tiny house shells at various stages to help you get started.
Tiny homes are the future housing solutions, and we will be glad to help you craft the tiny home of your dreams.
Tiny Homes On Wheels, Unique In Every Way
Do you know why the tiny home on wheels movement has become big? Do you know that several communities are embracing and supporting this lifestyle? Do you know that we at Tiny Homes Builders have been building tiny homes on wheels in Compton for over a decade?
The tiny house movement is excellent. It allows people to eliminate big unused spaces common with traditional houses and focus on downsizing. With this, you can save more money and achieve your goals. When you live in a tiny house on wheels, you will be closer to nature and the environment, especially if you live off the grid.
If you live with your part, you can bond more. This is because you'll engage in more fun activities rather than sit alone in separate rooms.
Living in tiny homes on wheels is also your way of contributing to sustainability and reducing nature's carbon footprint.
What more? All our tiny house options are affordable. You can own your own home, your dom, and still get the ability to achieve other things. Buy a tiny house from us today, and let's make your home dream come true.
Site Due-Diligence / Feasibility Study
Exterior and Interior Renderings
Interactive Panoramic VR Renderings
WE ALSO OFFER THE FOLLOWING SERVICES FOR FREE:
Q and A Phone Session

Email Inquiry Regarding Architectural Design and Turnkey Construction