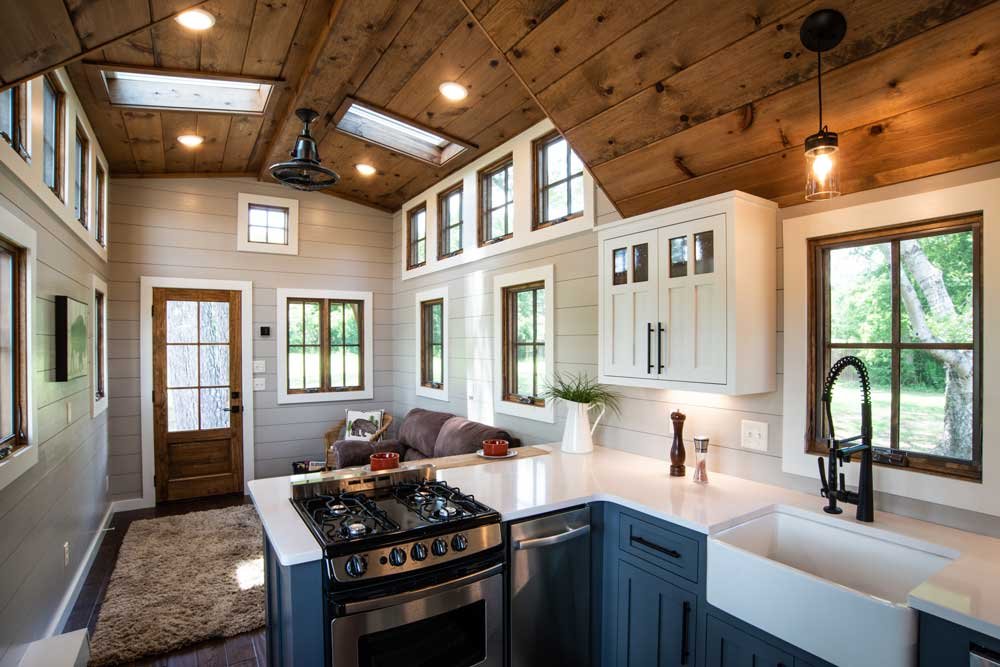 Tiny Home Builders In Gardena
Is finding the best house in Gardena difficult for you? Do you need a place to stay in the area or its surroundings? Tiny homes on wheels are one of your best options.
Gardens are a place to call home for several reasons. First, it is one of the best locations if you're looking to expand your business. It offers several opportunities for growth, connections, and expansion. The area is also an incredible place to spend your vacation if you want to take some time off. The high level of diversity in Gardena is encouraging.
You get to mix up with several people coming together from all walks of life, and you'll love living there. Why not buy a tiny house on wheels if you intend to visit Gardena? You'll be glad you did.
If you cannot buy a tiny house on wheels, you can rent one at affordable prices. Our small homes in Gardena provide relaxation, enjoyment, and simplicity while allowing you to appreciate the environment's serenity and peace. If you want to enjoy living in Gardena better than you envisaged, a tiny house is one way to achieve that. Are you looking for a place to buy a tiny house on wheels? We provide the best tiny housing options in Gardena and surrounding areas.
Our main priority is client satisfaction. As one of the top tiny home builders in Gardena, our goal is to satisfy every customer's individual and specific housing needs. Our clients know and appreciate us for our utmost capability, responsibility, ethics, and competency. We follow some acceptable industry practices and core work values to ensure that our clients get the best services from us. Some of these practices include:
Choosing the best materials

Integrity

Expertise
We ensure to do all these to satisfy our clients by providing only the absolute best houses they'll love and enjoy living in. Buy a tiny home on wheels in Gardena today.
Tiny House or Park Model Home Builders in California
Tiny Home Builders California offers over 6 models of modern farmhouse-style tiny homes on wheels. Our tiny home on Wheels typically have unique design elements like Lofts, fireplaces, and apartment-sized appliances.

ROOMETTE
The ROOMETTE is a winsome trailer that radiates tranquillity and offers a peaceful that also looks very beautiful home to its residents.

GREENFEST
This classically inspired farmhouse styled tiny home packs a big punch into a small space with large black windows and a modern interior design.

HEAVEN
A stunning rustic, yet refined tiny house on wheels with two spacious lofts, a modern kitchen, and a large bathroom suite.

SUMMER JOY
The SUMMER JOY is a Modern tiny house that tends to take your breath away with its fine design, beautiful appearance and a modish theme.

SEASHORE
An affordable tiny house with the basic necessities and a lot of windows throughout. Full kitchen and a full bath make it ideal for all lifestyles.

MAGNOLIA
The MAGNOLIA is a dreamy tiny home, with a private living room, a main floor bedroom with space to walk around the bed, and a functional kitchen with all of the extras.
Gardena Tiny Home Builders
At Gardena Tiny Home Builders, we aim to craft the best small mobile houses that depict class and excellence, ideal for you. We want our customers to benefit from the effectiveness, downsizing, and other advantages a minimalist lifestyle offers. Our tiny house models are the most attractive, and our buildings are mostly modern and contemporary with innovations. Our prices are also low and affordable, what more?
We understand the need for space in your tiny house, and we know that living in a small house does not equal discomfort, so we build all our homes to make living comfortable and convenient. Our tiny home designs include one-bedroom houses for two people.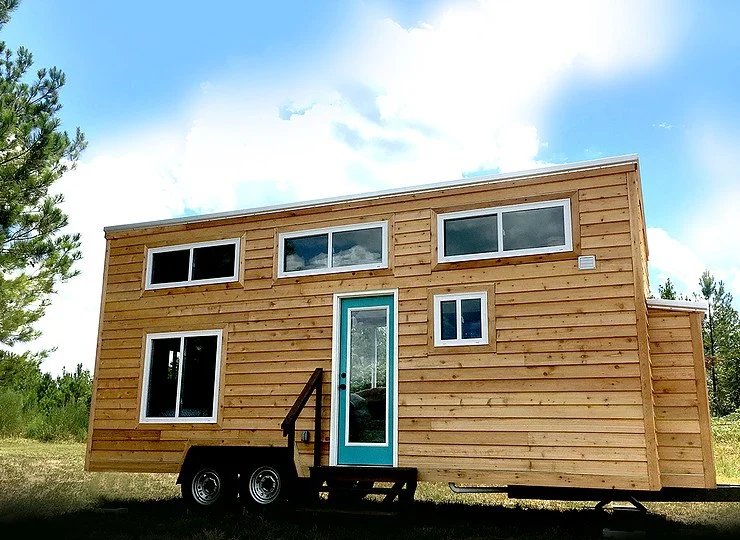 Our homes are built on wheels, so they are mobile. You can travel anywhere you want from the comfort of your room, and I can always take your house with you if you decide to relocate. Our homes are secure, so you don't need to fear.
The quality of every building depends on the materials that builders use during construction. We know this at Tiny Home Builders Gardena, so we use the best materials to build all our tiny houses on wheels. Our tiny homes are made of durable, strong, and sturdy materials, especially the framing.
You may need to store some hefty luggage in your house. This is why we ensure to build with the best and strongest wood shelves so that the house can support your heavy belongings. You should also be comfortable with utility costs because our tiny mobile homes are energy efficient. They use equipment that conserves energy, and the houses are insulated, so there is adequate temperature control and management. We ensure that your tiny home has all the amenities you need and want. Our tiny home on wheels is built with the following:
The strongest quality materials

Energy efficient materials

Most durable framing
Our tiny homes have the best, lowest, and most affordable prices, so you don't need to worry about spending too much or breaking the bank to buy your own tiny home on wheels. We have several beautiful collections that you can choose from. But if you have a certain kind of design you'll love that isn't in our catalog, we will build it for you. Just let us know what your requirements are.
Welcome to Tiny Home Builders, Gardena
Are you looking for a way to get rid of city pressure? Do you want to eliminate all the noise and extremities of living a high life? Do you enjoy the comfort and other benefits of a cost-effective home? You should buy a tiny house on wheels. Tiny Home Builders Gardena is the best tiny home builder in Garden and its surrounding areas. We ensure that all our tiny mobile homes are constructed to the highest standards. So you don't need to worry about zoning laws or building regulations.
We have been building and designing tiny homes on wheels for over ten years. We have all the needed knowledge, skill, and practical experience to construct the best tiny home on wheels for you. Our small houses are the best in the Garden and its surrounding areas.
You can choose from the considerable number of tiny home designs that we have in our catalog. They are classy, and they cater to specific needs. The aesthetics are so top-notch that you'll fall in love with them. The houses are cost-effective and encourage you to save.
Tiny Homes On Wheels, Unique In Every Way
In a small tiny house, you have access to many opportunities. You can focus on the important things because your home is small, so you have less clutter.
If you love to travel, you don't need to worry about accommodation because you can cross your home and live in different places at different times in the same house. 
If you wish to live a simpler life that encourages downsizing and helps you save, look into our tiny houses on wheels in Gardena.
Site Due-Diligence / Feasibility Study
Exterior and Interior Renderings
Interactive Panoramic VR Renderings
WE ALSO OFFER THE FOLLOWING SERVICES FOR FREE:
Q and A Phone Session

Email Inquiry Regarding Architectural Design and Turnkey Construction