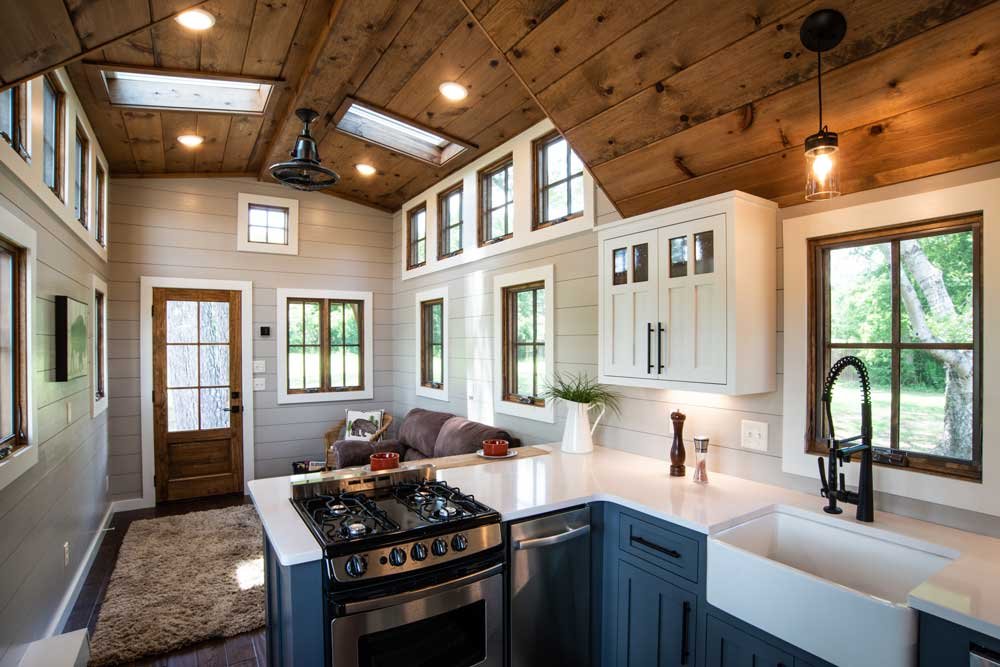 Tiny Home Builders In Glendale
Do you plan on visiting Glendale for work or pleasure? Do you want to move permanently to Glendale to live there? If you answer yes to any of those questions or plan on visiting Glendale for whatever reasons, a tiny home on wheels may be what you need to make your stay in the area as comfortable and memorable as possible.
If you are a beer enthusiast, you can't miss visiting the beer company in Glendale. It is the first mini brewery in Glendale and kicked into full functionality in 2015.
What sets this place apart from other breweries is that they focus on making common beers that were originally made in California. Their signature brews include Drums Please California Common Lager, Black Sunrise Black Common Lager, Sunday Morning Blonde Common, and Smoking Redhead Irish Red Common Lager, coupled with various Belgian flavors.
If you don't feel ready to buy a tiny home on wheels due to funds or want to live in one for a short time, renting one is another best option. Buying a tiny house in Glendale is one of the best home decisions you can make when moving to the area or its environs. 
We are the best tiny home builders and constructors. Our customers trust us because of our expertise, professionalism, and style. We build the best tiny house on wheels in Glendale, and our clients love us for our reliability. We are respectable builders, and we stick to our values which include the following:
Good business-client communication

Honesty

Trust

High-quality product outcomes
Tiny House or Park Model Home Builders in California
Tiny Home Builders California offers over 6 models of modern farmhouse-style tiny homes on wheels. Our tiny home on Wheels typically have unique design elements like Lofts, fireplaces, and apartment-sized appliances.

ROOMETTE
The ROOMETTE is a winsome trailer that radiates tranquillity and offers a peaceful that also looks very beautiful home to its residents.

GREENFEST
This classically inspired farmhouse styled tiny home packs a big punch into a small space with large black windows and a modern interior design.

HEAVEN
A stunning rustic, yet refined tiny house on wheels with two spacious lofts, a modern kitchen, and a large bathroom suite.

SUMMER JOY
The SUMMER JOY is a Modern tiny house that tends to take your breath away with its fine design, beautiful appearance and a modish theme.

SEASHORE
An affordable tiny house with the basic necessities and a lot of windows throughout. Full kitchen and a full bath make it ideal for all lifestyles.

MAGNOLIA
The MAGNOLIA is a dreamy tiny home, with a private living room, a main floor bedroom with space to walk around the bed, and a functional kitchen with all of the extras.
Tiny Home Builders Glendale
Did you know Glendale is one of the best areas where you can live in a tiny home on wheels? Do you know that tiny houses are a big home trend in Glendale? If you're moving to Glendale or its surroundings, you could get yourself a tiny house. We at Tiny Home Builders Glendale have been in the business of building tiny homes on wheels for over a decade. Your dream of living in Glendale's tiny home on wheels can finally become a reality.
If you are a lover of Chocolate, the one place you do not want to miss out on is the Mignon Chocolate, situated in Glendale, California. Mignon Chocolate is a family establishment operating as a chocolatier and Ukrainian bakery in Glendale.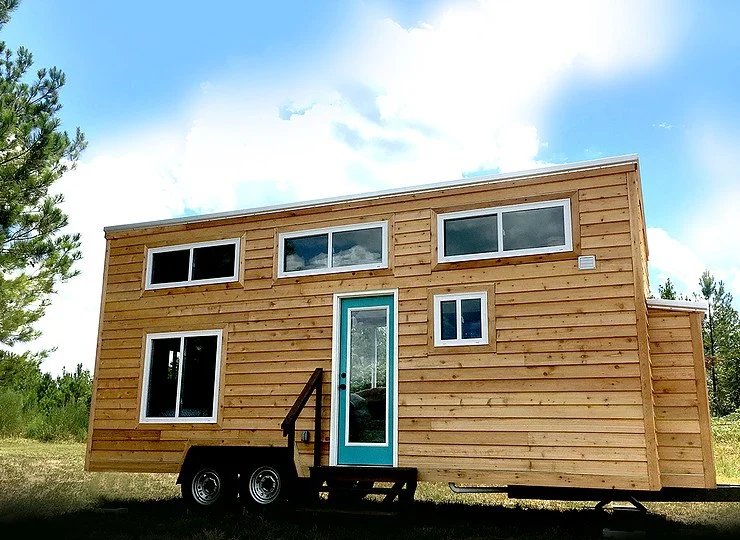 It originally started in the city of Kharkov, Ukraine, in 1910. Hovsep Ter-Poghossian founded the Chocolate store, Sr., who later passed down his legacy to his daughter Luiza. The family of Ter-Boghossian has been operating this branch of their bravery in Glendale since 2002 and displays over 60 different kinds of chocolates and truffles.
You will love living in a tiny home in Glendale. The city is known for the serenity, peace, and several opportunities it brings. You can visit several places and enjoy a great view of Glendale. Owning a lot with your tiny home allows you to enjoy nature and the entire architecture of Glendale. We build our houses up to standard, so you don't have to worry about building codes and zoning laws. 
Many people now understand the benefits of tiny homes on wheels. They acknowledge the style and flexibility it provides and the simplicity and comfort of living in a tiny home on wheels. Our tiny home design collection has several designs that you will love and appreciate. The designs are very appealing, and each model comes with features that include the following:
An aesthetic finish

A sturdy construction

Ample space
Including all other essential features that every home needs to make your stay comfortable and safe. We long to build a tiny house you'll always look forward to living and enjoying.
Our homes are affordable and come with warranties for everyone. The low prices, coupled with the expertise we offer on our tiny homes, make our customers love and trust us more. We consider your project the most important, and we are always ready to put in our best at TinyHomeBuildersCalifornia.com
Welcome To Tiny Home Builders Glendale
In Glendale, Tiny Home Builders Glendale remains the best building contractor in the area. We are fully licensed professionals that build the best tiny house on wheels. You can trust our expertise and specialty for a full service. Customers recognize our professionalism as one of the best in Glendale and surrounding cities. We build homes that conform to land laws and housing statutes so you can travel with your house anywhere in the country.
We are confident in our ability to provide the best building services for you. We have over ten years of experience coupled with stylish custom designs that speak for us. We aim to build homes that are structurally sound and have high quality. You are assured of safe and comfortable living when we build a tiny home for you. We ensure we use the best materials and products we can find on the market when constructing your tiny home. Our level of craftsmanship is what your home needs.
Tiny Home Builders Glendale dedicates to not just offering building and housing structures. We offer designs suited to individual lifestyles. We construct our homes to depict the personality of the person who lives in them. We create space and design it to suit you so that you can feel like yourself living in your own home. 
You should consider buying a tiny home on wheels if you don't want to live in a conventional home or if you want to avoid all the hassles that big cities and too much space bring. 
Tiny Homes On Wheels, Unique In Every Way
You may ask yourself why is a tiny home on wheels popular today. Why are people embracing this minimalist housing lifestyle? Why do people love living in small spaces? The answer is simple. Tiny homes on wheels bring freedom from hoarding and a connection with nature. The community and the environment encourage people to appreciate their new lifestyle. They understand the need for economic and financial freedom that comes with living with less waste and clutter. Another important reason is that tiny homes offer a minimalist way of living. It's easy to maintain a modest lifestyle.
Tiny homes on wheels offer an improved quality of living. Because your living space is compact, you are more aware of yourself. You have little belongings to organize, so there's enough time to spend accomplishing and finishing your goals. You experience more positive energy bursts because your home no longer has unnecessary stuff that would have taken up space in your house. Whatever you have in your home is what you need. They are the necessary items; hence you spend less time cleaning, organizing, and general home maintenance. You can save more money to spend on other vital areas where you need to accomplish more goals. 
Living in a tiny home also helps you live a positive life. For instance, you encourage yourself to practice financial discipline since you learn to spend on what you only need in your home or what is essential for your life. You focus on intrinsic values rather than outward things. You are more centered on things that affect your personal growth rather than trends that quickly fade out.
If you've always wanted to live free, off-the-grid, away from the big city attraction, a tiny home on wheels can provide the perfect opportunity for you. A tiny home with tires allows you to live a comfortable and sufficient life as you focus on the needful instead of frivolities.
Our homes are affordable! You get to save money when you buy from us. You can enjoy going on vacations and fun adventures with your loved ones. What is the best part? You have the flexibility to move around different cities or states in your home.
Site Due-Diligence / Feasibility Study
Exterior and Interior Renderings
Interactive Panoramic VR Renderings
WE ALSO OFFER THE FOLLOWING SERVICES FOR FREE:
Q and A Phone Session

Email Inquiry Regarding Architectural Design and Turnkey Construction
You can also read: Tiny Home Builders Whittier