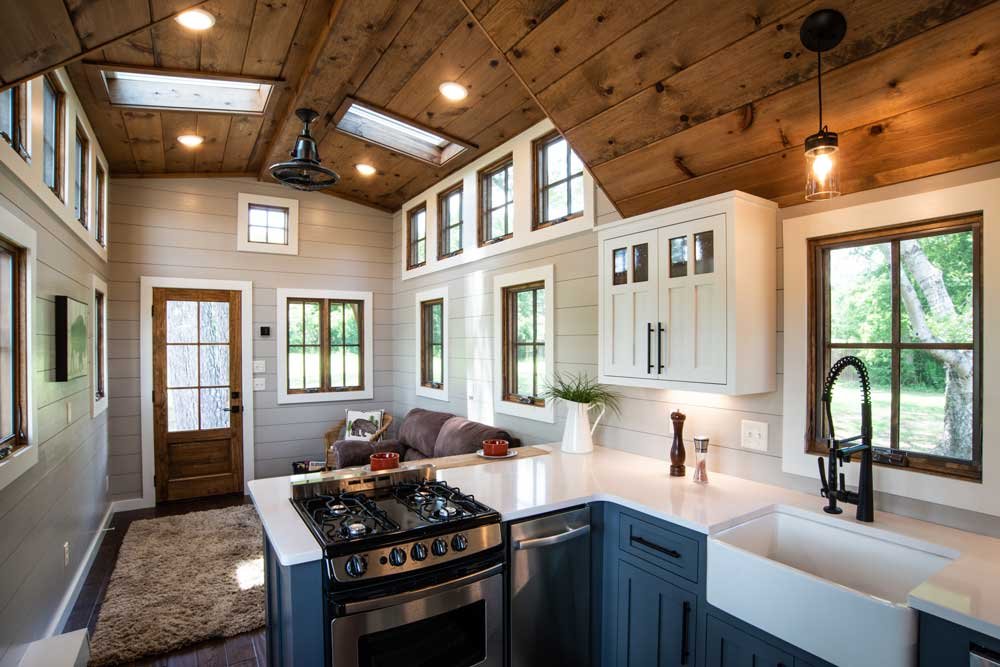 Tiny Home Builders In Long Beach
Are you visiting Long Beach and in need of a home to stay? Are you moving to Long Beach for relocation, business, or pleasure? A tiny home on wheels is one of your best options. Why not consider purchasing one of these small houses and relaxing in it after a long day at work or meetings? If you cannot buy a tiny home, renting one is a viable option. Buy a tiny home on wheels in Long Beach and enjoy your stay there for as long as you want. When it comes to building functional and elegant tiny homes on wheels, we are the best builders in the industry.
While in Long Beach, you may want to consider visiting the Aquarium of the Pacific. A place where you can have a fun and interactive day and enjoy beautiful views of ocean creatures. Their itinerary layout is seamless with your comfort in mind. You get a list of all the shows, feedings, and other features with a schedule so you can pace yourself accordingly.
We are the best builders in the industry for building functional and elegant tiny homes on wheels. We are trustworthy, and our clients love us because of our on-time delivery. We work hard to ensure we satisfy our customers and meet their expectations. We have core values we practice. They include the following:
Honesty and trust

Solid project management and delivery

Excellent work ethics

Reliability and diligence
We ensure all these values to offer our customers the best tiny home on wheels experience. You can enjoy living in a long-lasting tiny home when we custom-craft one for you.
Tiny House or Park Model Home Builders in California
Tiny Home Builders California offers over 6 models of modern farmhouse-style tiny homes on wheels. Our tiny home on Wheels typically have unique design elements like Lofts, fireplaces, and apartment-sized appliances.

ROOMETTE
The ROOMETTE is a winsome trailer that radiates tranquillity and offers a peaceful that also looks very beautiful home to its residents.

GREENFEST
This classically inspired farmhouse styled tiny home packs a big punch into a small space with large black windows and a modern interior design.

HEAVEN
A stunning rustic, yet refined tiny house on wheels with two spacious lofts, a modern kitchen, and a large bathroom suite.

SUMMER JOY
The SUMMER JOY is a Modern tiny house that tends to take your breath away with its fine design, beautiful appearance and a modish theme.

SEASHORE
An affordable tiny house with the basic necessities and a lot of windows throughout. Full kitchen and a full bath make it ideal for all lifestyles.

MAGNOLIA
The MAGNOLIA is a dreamy tiny home, with a private living room, a main floor bedroom with space to walk around the bed, and a functional kitchen with all of the extras.
Tiny Home Builders Long Beach
At Tiny Home Builders Long Beach, we provide affordable, elegant, and high-quality homes. We understand the need to strike a balance between comfort and size. Our customers love us because we always provide them with both. Our tiny home designs come in one-bedroom homes for two people to two bedrooms and loft space. We ensure elegance and style in all our tiny home designs. These homes are also on wheels. You can move them to any location you like stress free. 
Long Beach is one of the best places to live in a tiny home on wheels. The Gondola Getaway, founded in 1982, brings the old-world charm of the "Gondola" back into the canals of Naples Islands.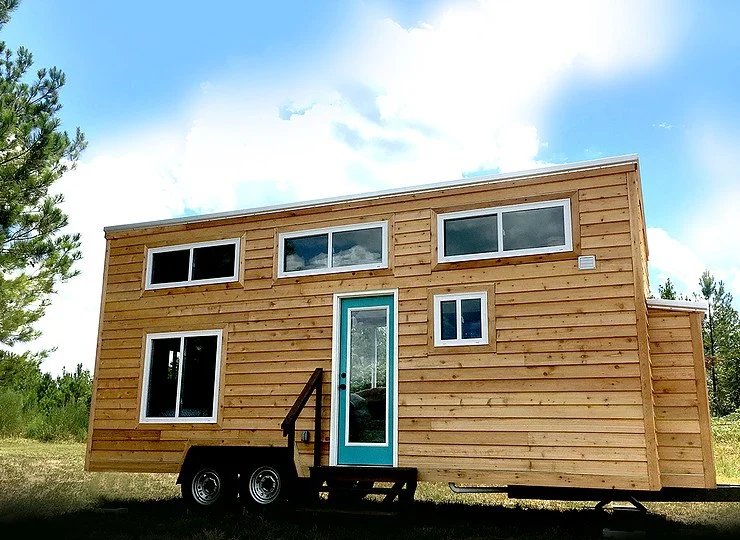 As you travel past the Accademia, to the Ravenna, to the Toledo and the Neapolitan East, and then the famous "Treasure Island" bridge, you will notice Islands bridges are the stitches that connect the fabric of this unique Island community. 
Gondolas were first introduced into the area in 1903 when they developed the Islands into a Venetian-style neighborhood replete with grand canals and romantic bridges.
Several parcels are available for parking your Tiny House, and you don't have to worry about zoning laws and building codes.
We incorporate the most durable and long-lasting materials into our tiny homes on wheels production. We craft our tiny homes with more robust wood, far better than conventional home wooden frames. We ensure to build in a way that your home is comfortable and spacious enough for you while still maintaining the idea of minimalism. We craft our homes in a way that conserves heating and cooling. You don't have to worry about energy bills.
To maintain energy conservation, we use a unique design for our homes that allows plenty of air and natural light to enter your structure. Our tiny house on wheels features open spaces and other essentials that enable you to live comfortably in your home. Our tiny home collection features timeless designs our customers love. Our tiny homes are also custom and uncommon for your lifestyles.
We understand you can live in a small home without sacrificing style or comfort. We incorporate all these in our designs so you can love your house. We build tiny homes on wheels that feature the following:
Energy efficiency

Durable and exquisite construction

Elegant finishes
All so that you can enjoy living in your tiny home. Our customers love us for the low prices we offer. Let's craft a beautiful and comfortable small house for you at TinyHomeBuildersCalifornia.com
Welcome To Tiny Home Builders Long Beach
Do you want to live alone? Are you looking for a way to eliminate all the hassles accompanying city life? Do you want to enjoy the flexibility of easy movement? Tiny Home Builders Long Beach is the best tiny home builder in the area. We ensure to build all our small homes to the specifications and guidelines of Long Beach's home laws.
We have over ten years of experience in building and constructing tiny homes. We are experts and professional builders who ensure we deliver the highest quality and structurally sound homes. The materials and products we use for our tiny homes are the best available on the market. Our works speak for us, and the community knows us as the best builders in Long Beach.
At Tiny Home Builders Long Beach, we don't only build small houses. We build functional and beautiful homes. We tailor all the homes we make to our customers' lifestyles and meet their desired needs. All our homes are uncommon and custom.
If you want to avoid living in big cities or conventional life altogether, or you desire to live small in Long Beach and the surrounding areas, why not buy a tiny home on wheels?
Tiny Homes On Wheels, Unique in Every Way
Why are tiny houses on wheels a growing movement? Is it a fad? Is it a new way to live comfy? It is because it makes sense. Among others, living a simple and minimal life is one of the best options for housing in today's fast-moving world. A tiny home on wheels also offers financial and economic freedom. Our tiny home designs ensure you avoid wastage and clutter. You can enjoy comfortable and all-around sustainable living.
If you want to own your home in Long Beach, consider all the benefits of a tiny home. First, you can live and cut down on your spending, saving more. You can also enjoy a cleaner and more sustainable environment. Because you have less clutter, your apartment has all the essentials you need. There's no room for unwanted properties. You can spend your time on other goals and focus on more respectable priorities because your living conditions are uncluttered.
A tiny home on wheels gives you all the opportunity to explore the environment and your true self. Living in surroundings where everything is simple makes you emphasize what is crucial in your life. As a result, you focus on your personal growth and inner values rather than material things that quickly go out of trend. You are also able to prioritize your happiness and comfort.
You can also move around in your own house. Of course, your home is on wheels, so this lifestyle is easy for you.
Site Due-Diligence / Feasibility Study
Exterior and Interior Renderings
Interactive Panoramic VR Renderings
WE ALSO OFFER THE FOLLOWING SERVICES FOR FREE:
Q and A Phone Session

Email Inquiry Regarding Architectural Design and Turnkey Construction
You can also read: Tiny Home Builders Santa Clarita