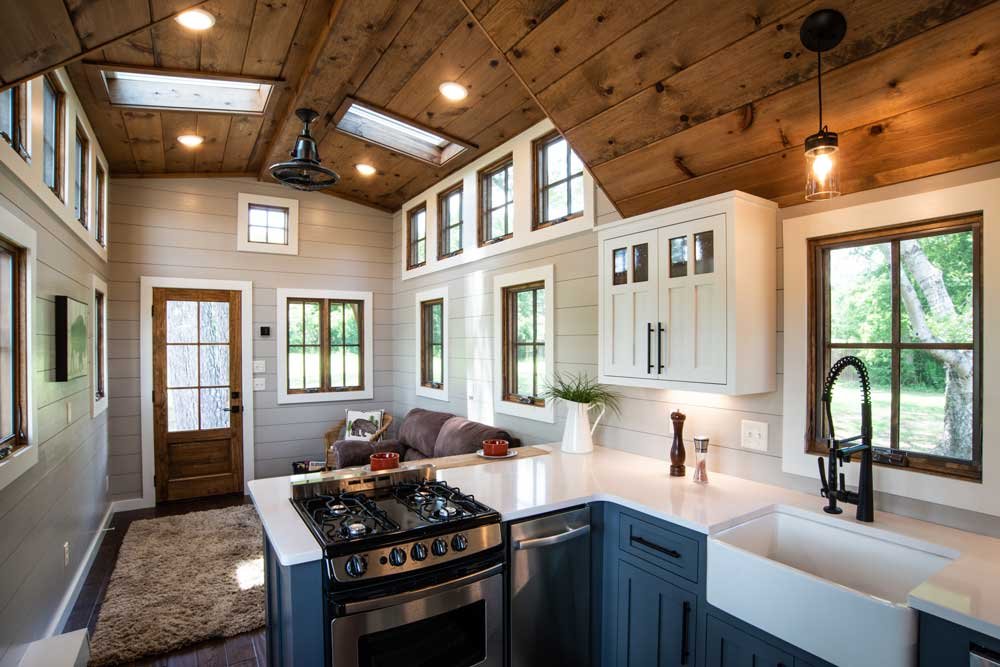 Tiny Home Builders In Montebello
Do you plan on spending your annual holiday or vacation in Montebello? When you find a need for a cozy and gorgeous place to stay, look no further than Montebello Tiny Homes. Would you like to relocate to Montebello but still need a place to stay? A tiny house on wheels in Montebello is an excellent option for you. If you cannot buy a tiny house, you can rent one as another good option.
Located just East of Los Angeles and southwest of San Gabriel Valley, Montebello is one of the most beautiful independent cities in California, US.
 To enjoy your stay there and make it memorable, you'll need an ideal place to stay, and a tiny house on wheels is one of the best options available. 
The best way to get a tiny home on wheels in Montebello is to purchase one, but several renting options are available if you cannot buy one. Having a tiny house on wheels in Montebello settles any issues concerning accommodation. 
We are the best building contractors in the tiny home on wheels industry. We have the needed professionalism and expertise you want to craft your tiny house. Our customers trust us to build their dream homes. Our values include the following:
Integrity

Professionalism and expertise

Best building plans for tiny houses on wheels
You can enjoy living in your tiny home on wheels for many years.
Tiny House or Park Model Home Builders in California
Tiny Home Builders California offers over 6 models of modern farmhouse-style tiny homes on wheels. Our tiny home on Wheels typically have unique design elements like Lofts, fireplaces, and apartment-sized appliances.

ROOMETTE
The ROOMETTE is a winsome trailer that radiates tranquillity and offers a peaceful that also looks very beautiful home to its residents.

GREENFEST
This classically inspired farmhouse styled tiny home packs a big punch into a small space with large black windows and a modern interior design.

HEAVEN
A stunning rustic, yet refined tiny house on wheels with two spacious lofts, a modern kitchen, and a large bathroom suite.

SUMMER JOY
The SUMMER JOY is a Modern tiny house that tends to take your breath away with its fine design, beautiful appearance and a modish theme.

SEASHORE
An affordable tiny house with the basic necessities and a lot of windows throughout. Full kitchen and a full bath make it ideal for all lifestyles.

MAGNOLIA
The MAGNOLIA is a dreamy tiny home, with a private living room, a main floor bedroom with space to walk around the bed, and a functional kitchen with all of the extras.
Tiny Home Builders Montebello
Originally known as an agricultural community, Montebello boasts the ideal climate, productive soil, and abundant water. The area has become famous for producing flowers, vegetables, berries, and fruits. Urban farming is also common in the city.
Montebello also has several other attractions that visitors and people living there love. The variety of shopping opportunities, first-class dining, and expanded view of the city, to mention a few. The city is also very diverse, with thousands of residents living together from all walks of life. Several companies are also set up in the area. The high quality of living and unhindered access to the latest and modern facilities, serene neighborhood, and outstanding public services make Montebello one of the best-rated cities in California. What's more? Several great outdoor recreation areas and beautiful natural scenery all fill the city.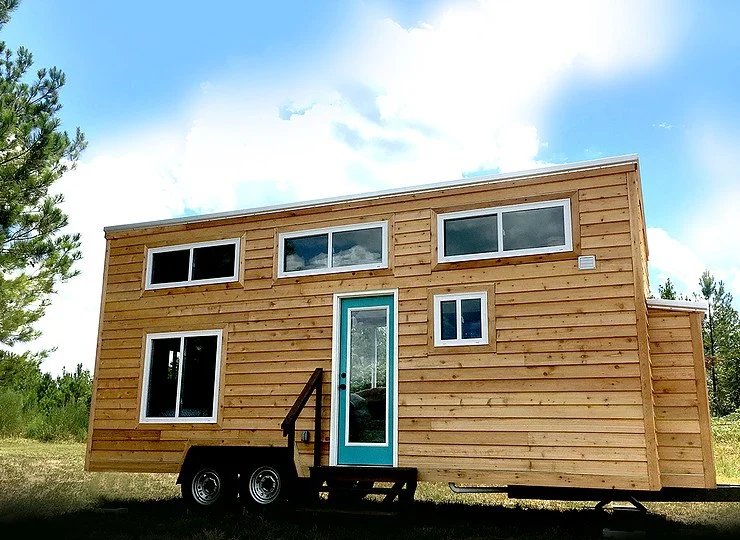 Montebello has kept an awe-inspiring low unemployment rate in the past few years. Its impressive growth and development have fronted it as an economically and socially stable area in Los Angeles County.
Tiny homes on wheels have become very popular in Montebello due to the booming real estate market. The tiny home movement has grown so large that even local authorities now recognize it. The city of Montebello has ordinances that recognize and approve small homes on wheels as dwelling units. However, the minimum floor area for any tiny house on wheels is 400 sq ft, including all accessories. 
Living in a tiny home on wheels enables you to have a mobile housing structure that you can move around in. You are afforded compact and adequate lodging as well as minimalism. Owning a tiny home on wheels is a good idea; the fastest way to procure one is to buy one. We are in the best position to help you get your tiny homes on wheels in no time. We build and convey to you as fast as you need it at the most affordable rates possible. You can create your tiny home using recycled materials, but buying one is best. This is because you'll need expertise and experience to get the building and structure right, especially if you're living in one for the first time or have no prior building knowledge. It's always best to let professionals build your home. 
We build prefabricated tiny homes on wheels. They feature:
Affordable tiny home floor plans

Lovely modern designs

Simple remodeling

Elegance and space
If you want to make your stay in Montebello good, you need a good home to live in. Let's make that possible for you at TinyHome buildersCalifornia.com
Welcome to Tiny Home Builders Montebello
We are Tiny Home Builders Montebello. We are a certified top-rated building company in the US. We are experienced professionals who specialize in building and constructing tiny houses for people who want to live minimalist lives and downsize effectively. We provide our customers with the best modern construction coupled with our beautiful designs and added experience. We have built countless tiny homes in Montebello for the past ten years for personal and commercial use. 
Our tiny houses on wheels are elegant and durable. They are crafted in such a way that you can modify them later to suit whatever needs you have. All our tiny houses on wheels are custom-made and built to fit and suit individual lifestyle preferences and needs. 
We understand that your tiny home is small and needs space, so we incorporate this feature in all our designs. We help you create storage spaces and other practical facilities for downsizing. Here in Montebello, we have a ton of affordable tiny houses on wheels that you can buy and rent. 
At Tiny Home Builders Montebello, our small houses have simple and superior designs. Our construction is top-notch, and we use the finest materials available on the market. Also, if you want to build your tiny house on wheels DIY, we can provide affordable wheel trailers and other materials at various stages of building your tiny house on wheels. 
Tiny homes on wheels are the housing solutions of the future. Let's make your home dreams come true by building one you'll love.
Tiny Home On Wheels, Singular in Every Respect
Tiny homes on wheels are gorgeous, petite, specific housing options for individuals looking to downsize. With a tiny house, you can fit everything you need into smaller spaces saving you the costs and efforts you need to maintain a conventional place. 
A house of no more than 4,000 sq ft. can contain your ideal living space, kitchen, living room, bathroom, and storage spaces. Although this house is smaller than the average American home, it allows you to save more. This is because you have less space, so there is less baggage, and you can live a simpler life. 
Our tiny homes are also constructed on wheels, so they're mobile. You can decide to relocate to your own house or travel to it! You also get to save money on energy and utility bills. Furthermore, you can increase your work efficiency because there is less clutter to care about. 
We at Tiny Home Builders can provide all the help you need as you move to Montebello or start your tiny lifestyle. What more? Our houses come at low costs, and they're beautiful.
Site Due-Diligence / Feasibility Study
Exterior and Interior Renderings
Interactive Panoramic VR Renderings
WE ALSO OFFER THE FOLLOWING SERVICES FOR FREE:
Q and A Phone Session

Email Inquiry Regarding Architectural Design and Turnkey Construction
You can also read: Tiny Home Builders Hawthorne