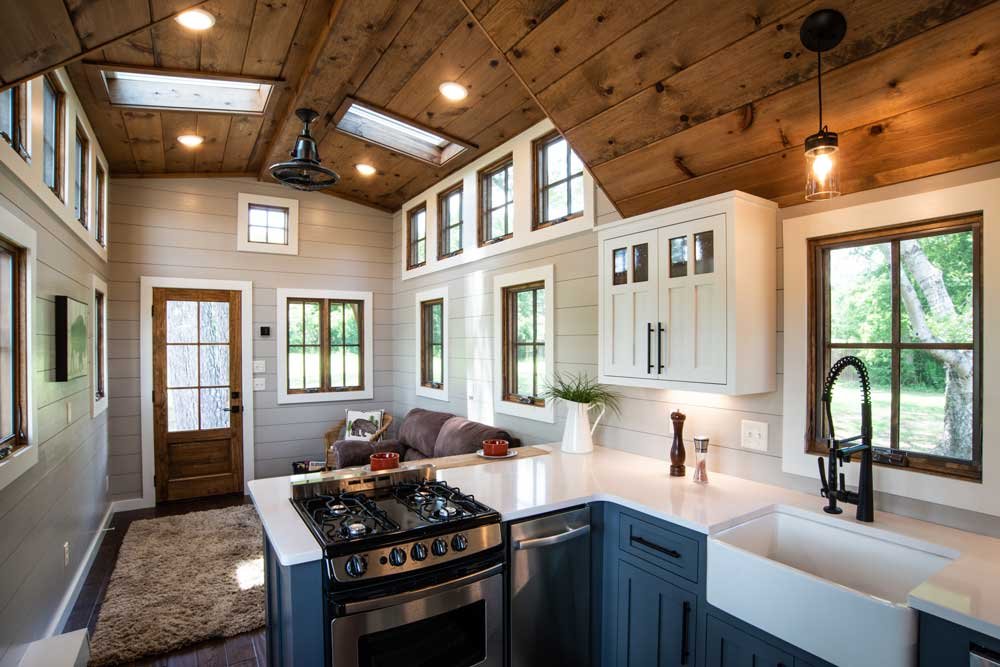 Tiny Home Builders In Monterey park
You may have been thinking about visiting or relocating to Monterey Park for work, pleasure, vacationing, or school because it is a thriving city. Have you actually considered a great, comfortable, stress-free, and lovely place to call home once you've made your decision to come down here? Regardless of your journey's urgency, there is a solution to your primary worry. You can have the luxury, finesse, and proximity to your values that you have always desired in a home with a tiny house on wheels.
After a stressful day, you deserve a place that accommodates relaxation. You deserve a site that is more than just a house—you can travel around to discover something new and accommodate your standard of living. You simply need a tiny house on wheels to satisfy all of these objectives, and Monterey Park tiny home builders are the ones who can fulfill your desires with the knowledge and experience needed to achieve your goals.
We adhere to client-focused core values since we are dedicated to providing the best services as the leading tiny home builders in Monterey Park. These comprise:
Good work ethic

exceptional project management.

Reliability

Excellence
Our customers trust us for these values, and we're committed to maintaining that reputation with our potential customers.
Tiny House or Park Model Home Builders in California
Tiny Home Builders California offers over 6 models of modern farmhouse-style tiny homes on wheels. Our tiny home on Wheels typically have unique design elements like Lofts, fireplaces, and apartment-sized appliances.

ROOMETTE
The ROOMETTE is a winsome trailer that radiates tranquillity and offers a peaceful that also looks very beautiful home to its residents.

GREENFEST
This classically inspired farmhouse styled tiny home packs a big punch into a small space with large black windows and a modern interior design.

HEAVEN
A stunning rustic, yet refined tiny house on wheels with two spacious lofts, a modern kitchen, and a large bathroom suite.

SUMMER JOY
The SUMMER JOY is a Modern tiny house that tends to take your breath away with its fine design, beautiful appearance and a modish theme.

SEASHORE
An affordable tiny house with the basic necessities and a lot of windows throughout. Full kitchen and a full bath make it ideal for all lifestyles.

MAGNOLIA
The MAGNOLIA is a dreamy tiny home, with a private living room, a main floor bedroom with space to walk around the bed, and a functional kitchen with all of the extras.
Monterey Park Tiny Home Builders
The fact that you have chosen to live in a mobile tiny house is admirably noble, but there is more to it. You require a robust framework that can provide you with the level of convenience and satisfaction you desire. At tiny home builders Monetary Park, we use high-quality materials to construct our homes. We don't rely on common materials or unattractive types of wood during construction. The marvelous thing is despite being excellent and luxurious, our tiny homes are incredibly cheap because we also take our customers' budgets into account.
Our catalog has a variety of tiny houses on wheels that can be customized to your tastes, including a one-bedroom apartment for you and your spouse.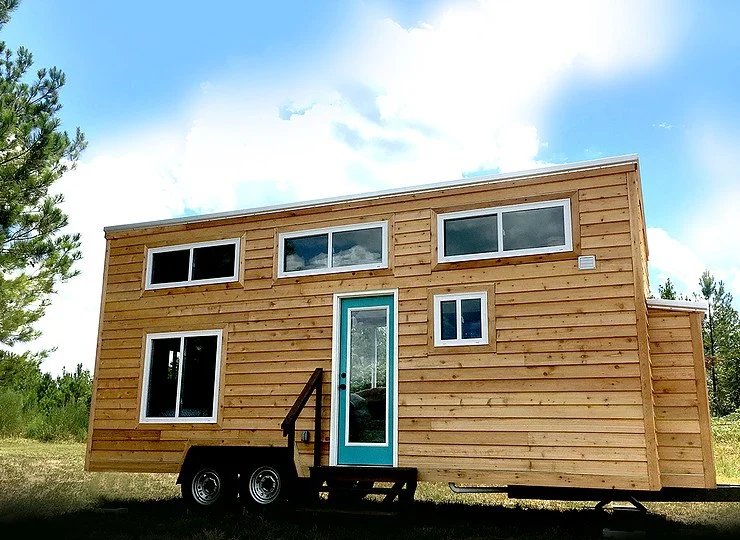 Because our tiny houses on wheels are mobile, you can easily transport them to your desired locations regularly. This enables you to live in harmony with nature, enjoy a comfortable life, and avoid being limited to one place at all times.
We furnish our tiny mobile homes with the essentials required for your maximum comfort. The windows are designed to let natural light and airflow through them. Because we build everything ourselves, we guarantee an elegant structure for our clients and can always modify the structure and characteristics to your taste. Our watchwords are:
Brilliance

Simplicity

Space

attractive completion

energy efficiency, durability, and build quality.
All these things and more are what our tiny mobile houses guarantee. Our clients appreciate us since we provide them with the most reliable warranties. Our costs are also relatively affordable. We are delighted to embark on a journey to create a stress-free life for you.
Welcome to Tiny Home Builders
You should consider Monterey Park because there are many reasons to be here. You may want to settle down or relocate to explore the city because it is a main metropolis in Los Angeles County and has many opportunities for you in terms of beauty, arts, employment, and education. Either way, you can rest knowing that finding a place to lay your head at the end of the day won't be a pain in the neck. The finest tiny houses on wheels are available at Tiny Home Builders Monterey Park, giving you the convenience and comfort you require to take full advantage of your visit to Monterey Park. We let you take advantage of many tiny house designs at meager prices without sacrificing the quality and durability of your tiny home.
We understand that your custom house ought to be created exactly how you want it to accommodate your unique desire and way of life. If you own or rent one of our tiny homes, you will save on lodging and utility costs. You almost certainly have other, more pressing needs for which you could find a use for your money; meet those needs by renting or purchasing our modest mobile homes, and use the remaining funds for other purposes.
The influence of owning or renting a tiny property on your relationship is terrific. Being at home together without everybody having their own space can strengthen your relationship more than anything else. Together, you can view your favorite TV shows, converse, sleep, and never lose touch with each other.
We also provide outstanding long-term living options with our mobile tiny homes. We can turn the house of your dreams into a mobile home so you can live the life of your dreams.
Tiny Home Wheels is One-of-a-Kind in Every Way
Mobile tiny houses are memorable and distinctive in their own way. Because of this, people have continued to adopt, purchase, or rent them. First of all, it gives you a chance to live the life of your dreams and customize your experiences and lifestyle to suit your preferences. You can contribute your fair share to the sustainability of the green lifestyle by living in a tiny house on wheels. You can also travel in harmony with the natural world. When you live in a little house on wheels, you are more capable of saving money, and since it is moveable, you can always transfer your home to any location of your choice.
Why not enjoy and experience your lifestyle to the fullest with one of our little homes on wheels now that how affordable we can design one for you?
Site Due-Diligence / Feasibility Study
Exterior and Interior Renderings
Interactive Panoramic VR Renderings
WE ALSO OFFER THE FOLLOWING SERVICES FOR FREE:
Q and A Phone Session

Email Inquiry Regarding Architectural Design and Turnkey Construction