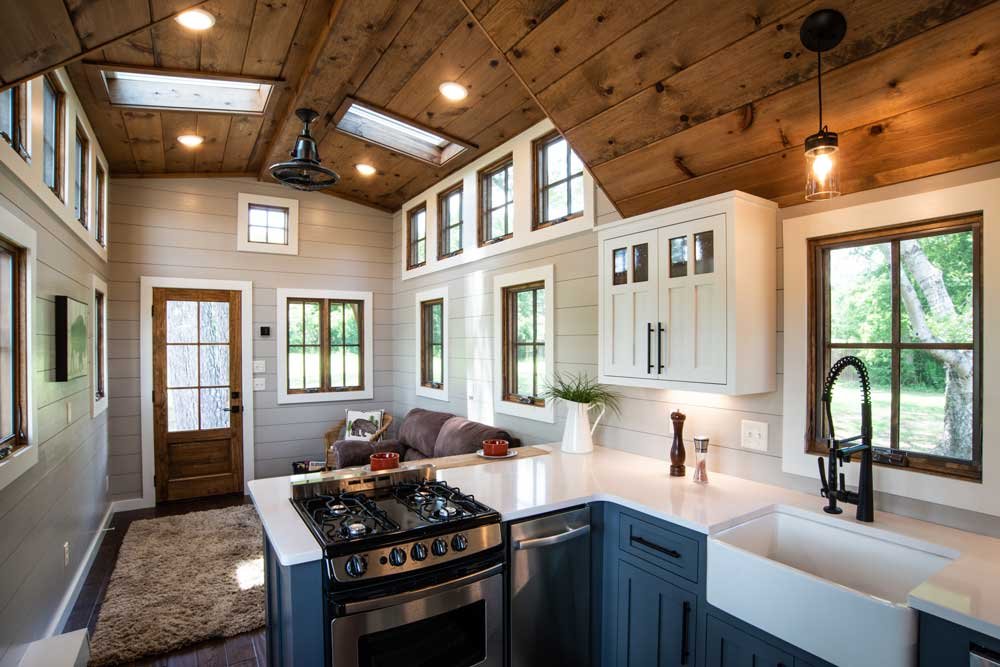 Tiny Home Builders in Palmdale
Palmdale is an enjoyable, quiet, and incredible place to raise your family. So are you considering relocating to the city of Palmdale to enjoy the quietness, to do some business, or just for visitations? Have you thought of a nice place to call home and rest your head when you have done with the day's stress? Did you know that a tiny home on wheels could be all you need to enjoy your relocation to the city? As the top tiny home builders in Palmdale, we ensure that our tiny houses on wheels are affordable and give you the best comfort and stress-free navigation after your day's activities. 
 You can buy one for yourself or rent one tiny home on wheels in Palmdale.
The Joe Davis Heritage Airpark is an excellent open-air display of a wide variety of retired military aircraft. Here you will find a collection of fighter jets, bombers, and other military equipment that were used by the US Navy, USMC, and USAF, as well as devices formerly belonging to the RCAF. Aircrafts such as Boeing B-52F Stratofortress strategic bomber and McDonnell Douglas F-4 Phantom II multi-role fighter can be found here. The park also has a Vought A-7 Corsair II attack fighter, a Grumman F-14D Tomcat Interceptor, and a Douglas A-4C Skyhawk attack aircraft on display.
Our concern and priority are to ensure that your decision to buy or rent a tiny home in Palmdale meets your maximum satisfaction. We have always worked hard to keep our customers delighted with the best reviews for us. We understand that as one of the most respectable and reliable tiny home builders in Palmdale, we need to maintain the trust that our clients hold in us. Therefore, we maintain strict work values such as:
Being honest in our dealings with our clients

Holding respectable work ethics

Maintaining solid project management

And being reliable at all times.
These have been the secret to our excellent customer satisfaction, and we are committed to continuing the same values.
Tiny House or Park Model Home Builders in California
Tiny Home Builders California offers over 6 models of modern farmhouse-style tiny homes on wheels. Our tiny home on Wheels typically have unique design elements like Lofts, fireplaces, and apartment-sized appliances.

ROOMETTE
The ROOMETTE is a winsome trailer that radiates tranquillity and offers a peaceful that also looks very beautiful home to its residents.

GREENFEST
This classically inspired farmhouse styled tiny home packs a big punch into a small space with large black windows and a modern interior design.

HEAVEN
A stunning rustic, yet refined tiny house on wheels with two spacious lofts, a modern kitchen, and a large bathroom suite.

SUMMER JOY
The SUMMER JOY is a Modern tiny house that tends to take your breath away with its fine design, beautiful appearance and a modish theme.

SEASHORE
An affordable tiny house with the basic necessities and a lot of windows throughout. Full kitchen and a full bath make it ideal for all lifestyles.

MAGNOLIA
The MAGNOLIA is a dreamy tiny home, with a private living room, a main floor bedroom with space to walk around the bed, and a functional kitchen with all of the extras.
Tiny Home Builders Palmdale
At tiny home builders Palmdale, we craft varieties of structures from which you can choose. You will get your choice of tiny houses on wheels, including one bedroom for two persons to strengthen your bond. The good news is that we ensure our tiny homes on wheels are affordable. Yes, very affordable. You might think we compromise on price to keep it affordable, but no. We go all out of our way to get the best of woods, much stronger than conventional woods, to ensure that our structures are durable, elegant, and comfortable. Our tiny homes on wheels are moveable, of course. It makes it easy to move it to any area of your choice or relocate it at will. Great enough, Palmdale permits tiny homes on wheels.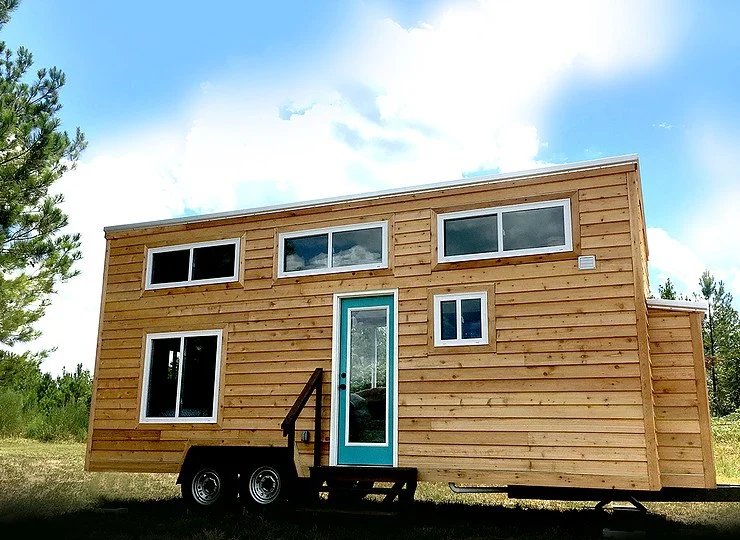 If you are looking to create awesome family memories with your kids, head out to DryTown Water Park. Located on the grounds of Palmdale Oasis Park and Recreation Center, this water park is a fun place where your kids can have a blast in the sun. The park features six exciting landscapes that are popular attractions in the area, as well as several thrilling water-related rides, such as Big Rock River and Dusty's Mineshaft Racer, which is super-fast! There is also an area at the park reserved for little ones called Little Miner's Camp, where you can let them play while you enjoy the view from nearby restaurants, cafes, and other eateries that serve casual fare drink options.
We go the extra mile. We equip our tiny homes on wheels with all the essentials. We ensure that there is sufficient flow of natural air into your tiny houses on wheels, and they are such that you won't find them around easily. Do you know why? Our tiny homes on wheels are custom-made. Feel free to make your choices and give us the design of your tiny home on wheels. We have had nearly all kinds of designs and have always realized them for our clients just how they wanted them. This versatility makes tiny home builders in Palmdale what it is, the most respected.
Welcome to tiny home builders Palmdale
Tiny Home Builders is your number-one home builder in Palmdale. We are licensed and experienced in our craft as the top-ranking tiny home builders in the city. We provide customized quality tiny houses on wheels to our client's unique tastes. Palmdale permits tiny homes on wheels, and we have taken the job of providing the most incredible services in this area for our clients. We are dependable, reliable, and experienced. 
Our structures are quite sturdy. Our framings can sustain strong winds. We ensure they meet the California construction code. Besides, our materials are energy efficient. 
If you own a small house, you can downsize your costs and expenses without compromising quality. Your utilities get drastically reduced compared to owning or living in a full-blown house. 
We ensure to craft your tiny home on wheels to provide maximum safety and comfort. You get to your properties with a simple stretch of the hand and spend quality closeness with your partner.
Tiny homes on wheels are also great solutions to housing problems. With all the amenities tiny homes on wheels offer, you would never feel you could get anything better. You can demand a tiny home on wheels with different features. That is if you need stairs in yours, some special kind of window design, or anything that would provide you the comfort of your dreams. Our materials are always stronger than conventional materials for making tiny home structures, and our experience is just as incomparable. 
Do you still need to continue living a conventional life? Or live in a conventional home when you know you want to live a different lifestyle. Why not contact us and experience something new, enjoyable, comfortable, and experimental? Buy or rent a tiny home on wheels in Palmdale.
Tiny Homes on wheels unique in every way
What makes tiny homes on wheels unique yet affordable, elegant, and comfortable? We craft tiny custom homes on wheels. Because it is moveable, you can flow with nature, vary, and diversify according to your lifestyle. It is sustainable, and you would contribute to green life by patronizing eco-friendly products. You would live rent-free with a tiny home on wheels and can count on guaranteed comfort. Experiencing a mobile home isn't an opportunity you can afford to miss, not when it is this affordable and just sufficient for your explorations. With tiny homes on wheels, you have the opportunity of enjoying life with your partner more than ever before. Both of you have the time to bond together, live in one room, see the television together, and discuss at a very close range. If you have a partner with whom you are searching for the opportunity to bond, tiny homes on wheels are just all you need.
Site Due-Diligence / Feasibility Study
Exterior and Interior Renderings
Interactive Panoramic VR Renderings
WE ALSO OFFER THE FOLLOWING SERVICES FOR FREE:
Q and A Phone Session

Email Inquiry Regarding Architectural Design and Turnkey Construction