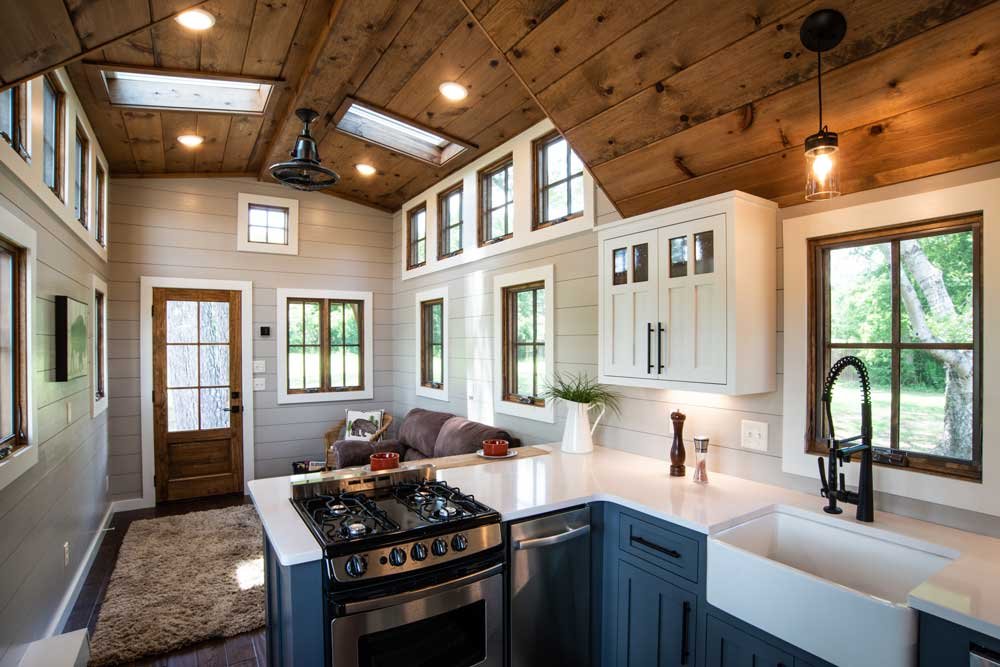 Tiny Home Builders In Pico Rivera
Are you planning on relocating or visiting Pico Rivera for personal or professional reasons? Do you intend to move there? Have you already made plans for your housing? One incredible choice is a tiny house on wheels.
Consider a tiny home on wheels if you need somewhere to stay, a home of your own where you can relax after handling the day's pressures. A decent way to own a home without going bankrupt is to buy a tiny house. You should purchase a tiny mobile house in Pico Rivera today and enjoy your stay.
When you live in a small house, you can experience exceptional ease and satisfaction. Renting a tiny home on wheels is another fantastic and cost-effective choice if you don't want to own one. Because a tiny house can provide everything you need, you should buy one.
You can get a custom-made tiny house on wheels from us in Pico Rivera that is satisfactory, comfortable, magnificent, and lovely. Our customers love us because we are trustworthy, reasonably priced, and deliver on time. We are one of the best and most experienced tiny home builders in Pico Rivera and its environs. Because of our credibility, we always use our professionalism and knowledge to provide our clients with the best tiny homes they would adore. Our guiding principles are:
Integrity

High-quality project management

Professional work ethic
These are all checklists that we use to
 ensure that we provide our clients with the best tiny home services possible. We guarantee the top level of customized expertise and client pleasure for everyone who uses our services as the ultimate small home builders in Pico Rivera. Let us construct a tiny home for you today!
Tiny House or Park Model Home Builders in California
Tiny Home Builders California offers over 6 models of modern farmhouse-style tiny homes on wheels. Our tiny home on Wheels typically have unique design elements like Lofts, fireplaces, and apartment-sized appliances.

ROOMETTE
The ROOMETTE is a winsome trailer that radiates tranquillity and offers a peaceful that also looks very beautiful home to its residents.

GREENFEST
This classically inspired farmhouse styled tiny home packs a big punch into a small space with large black windows and a modern interior design.

HEAVEN
A stunning rustic, yet refined tiny house on wheels with two spacious lofts, a modern kitchen, and a large bathroom suite.

SUMMER JOY
The SUMMER JOY is a Modern tiny house that tends to take your breath away with its fine design, beautiful appearance and a modish theme.

SEASHORE
An affordable tiny house with the basic necessities and a lot of windows throughout. Full kitchen and a full bath make it ideal for all lifestyles.

MAGNOLIA
The MAGNOLIA is a dreamy tiny home, with a private living room, a main floor bedroom with space to walk around the bed, and a functional kitchen with all of the extras.
Tiny Home Builders Pico Rivera
Our goal at Tiny Home Pico Rivera is to give you your ideal home, one that you can afford. We focus on ensuring you have all the comfort and convenience you need at affordable prices.
You don't have to give up your space or comfort because our tiny home designs include one-bedroom homes for two people. The houses we construct have wheels fixed so they can move around. This enables your home to be easily transported to any location. One of the nicest neighborhoods for a tiny house on wheels living in Pico Rivera. The minimalist way of living does well in the area because it is ideal and free.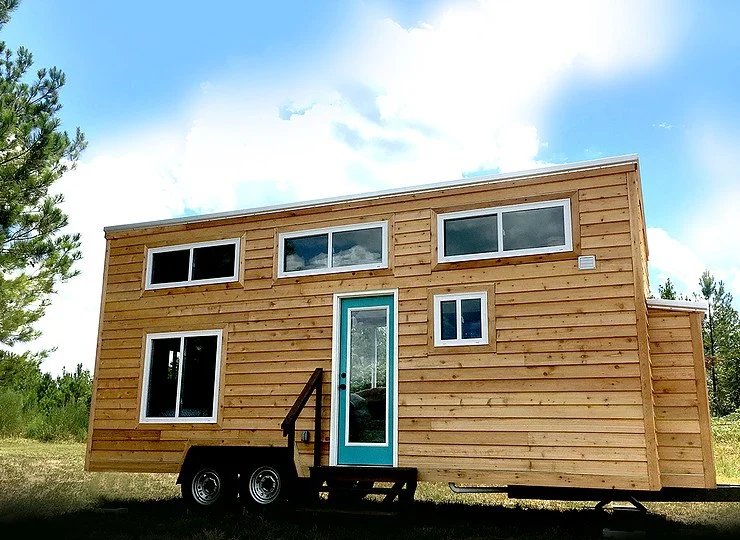 Every building's quality is based on the quality of the raw materials used in construction. For this reason, at Tiny Home Builders Pico Rivera, we use solid and durable materials while constructing tiny homes for clients. We are generous with space when designing your home since we know you'll need it, and tiny houses don't have to be uncomfortable.
Additionally, you don't need to worry about storage because your home has spaces designated just for it. We utilize sturdy timber resources for framing.
You don't have to be concerned about an increase in energy usage or costs because our small home uses energy-efficient materials and insulation that help conserve heating and cooling.
You can access all the conveniences you require in your tiny mobile house. We design your house such that there is adequate lighting and ventilation. The living area is spacious, so you can relax there. Our designs are unique since our tiny homes are constructed to order and tailored to fit people's particular preferences.
Our tiny mobile homes are built with the following:
Nicest and most lovely finishes

Energy-efficient components

Dependable and high-quality goods
Additionally, we provide reasonable prices, so you won't have to worry about exceeding your spending limit. We have a wide variety of designs that you'll enjoy, and if you have a specific design in mind, just let us know, and we'll construct it.
Welcome To Tiny Home Builders Pico Rivera
Our top objective at Pico Rivera's tiny home builders is to build you a tiny house on wheels that is super affordable, one that you will adore and always want to return to. You can quickly become a homeowner with us. We guarantee flexibility, fun, and pleasure whether you wish to live alone or with a partner.
Call us if you need a good service for your dream tiny home, and we'll be delighted to help immediately. The best hands in Pico Rivera are found in our team of professional builders. Just let us know how simple you want your small mobile house to be, and we'll make it happen. When you work with us, we always promise you'll save money.
Tiny Homes On Wheels Unique In Every Way 
Do you know why the tiny home movement is not just a fad or trend? Do you know why people are embracing the idea of downsizing and minimalism? Are you surprised that people love to live in small houses? The answer is that tiny homes offer several notable benefits.
First, you get to live an effortless and comfortable lifestyle. It is unique and makes you true to yourself. You tend to spend more on upholstery when you live in a big, conventional house. You buy things to fill up the space you don't need. You can do this in a small place. The small space encourages downsizing and minimalism, so you tend to focus on what you need and what matters most.
You can also save more money by living in a tiny house. You get sustainability from it. What else? You get to offer your fair share towards lowering your carbon footprint while getting closer to nature and the environment.
Site Due-Diligence / Feasibility Study
Exterior and Interior Renderings
Interactive Panoramic VR Renderings
WE ALSO OFFER THE FOLLOWING SERVICES FOR FREE:
Q and A Phone Session

Email Inquiry Regarding Architectural Design and Turnkey Construction