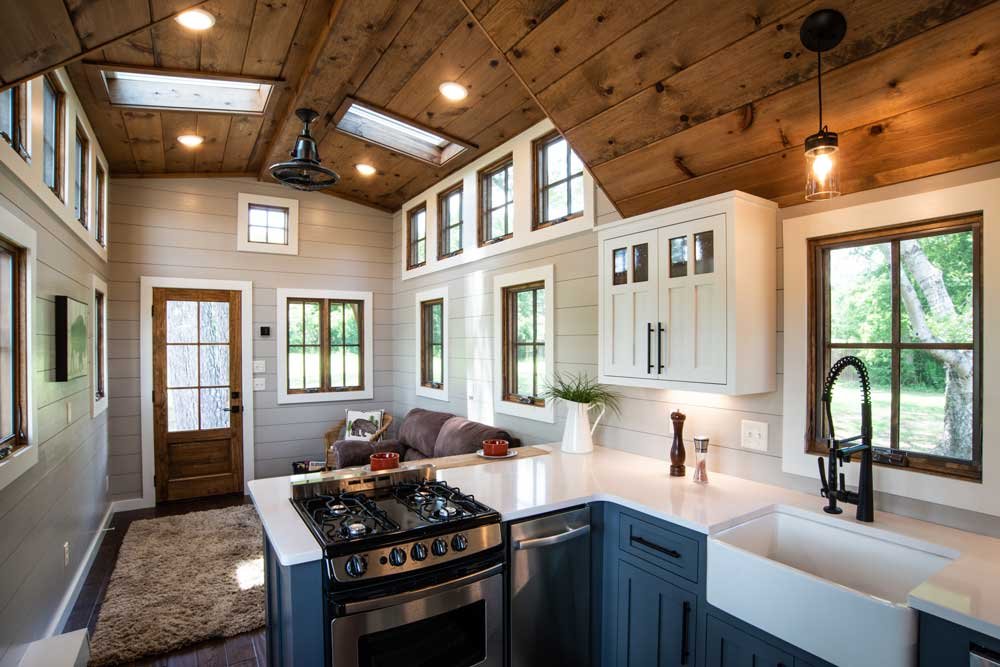 Tiny Home Builders Redondo Beach
Are you considering visiting Redondo Beach for business or vacation? Do you require a place to stay or lodge in this beautiful city? Are you interested in moving to Redondo Beach but need a place to live? You should consider getting a tiny house on wheels in Redondo Beach. Another excellent choice if you cannot purchase a tiny home is to rent one.
One of the most stunning coastal cities in California, USA, is Redondo Beach, which is located in the South Bay region of the Greater Los Angeles area.
One of the best places to relocate in the US is Redondo Beach due to its high economic growth and abundance of tourist spots. 
However, you'll need the perfect lodging there if you want to enjoy and remember your visit, and a tiny house on wheels is your best option. Any issues relating to the residence are resolved by owning a tiny home on wheels in Redondo Beach.
We are top performers in the market of tiny mobile homes because our construction process is handled by our team of certified construction experts. We possess the professional standards and knowledge you are looking for in a professional builder. When building the ideal tiny home, our clients trust us. A few of our values are:
Competence

Trustworthiness

Knowledge

The best construction plans
Tiny House or Park Model Home Builders in California
Tiny Home Builders California offers over 6 models of modern farmhouse-style tiny homes on wheels. Our tiny home on Wheels typically have unique design elements like Lofts, fireplaces, and apartment-sized appliances.

ROOMETTE
The ROOMETTE is a winsome trailer that radiates tranquillity and offers a peaceful that also looks very beautiful home to its residents.

GREENFEST
This classically inspired farmhouse styled tiny home packs a big punch into a small space with large black windows and a modern interior design.

HEAVEN
A stunning rustic, yet refined tiny house on wheels with two spacious lofts, a modern kitchen, and a large bathroom suite.

SUMMER JOY
The SUMMER JOY is a Modern tiny house that tends to take your breath away with its fine design, beautiful appearance and a modish theme.

SEASHORE
An affordable tiny house with the basic necessities and a lot of windows throughout. Full kitchen and a full bath make it ideal for all lifestyles.

MAGNOLIA
The MAGNOLIA is a dreamy tiny home, with a private living room, a main floor bedroom with space to walk around the bed, and a functional kitchen with all of the extras.
Tiny Home Builders Redondo Beach
Redondo Beach is a tourist and vacation destination with fishing and amusement piers. It has a saltwater lagoon that evokes the ancient plunge, numerous upscale dining establishments and lodging options, and a beautiful port. Redondo Beach is home to some of the state's top-rated and most progressive educational institutions. The city's services are better than any other South Bay city, and small and significant businesses thrive there.
In recent years, Redondo Beach has maintained an extremely high employment rate. It has established a reputation as an economically and socially stable area in Los Angeles County thanks to its impressive growth and development.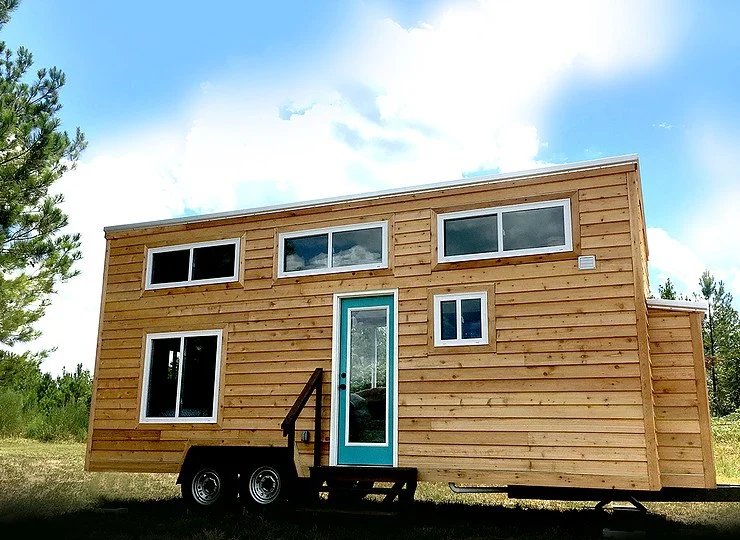 Due to Redondo Beach's thriving real estate market, tiny homes on wheels have gained much popularity. The tiny home movement has become so widespread that it is now acknowledged by the local government. We create and deliver the best tiny houses to you at the most reasonable prices and in the shortest time possible. The best option is to purchase a tiny home for residential or investment purposes. 
Our tiny homes' features include the following:
Low-cost tiny house floor plans

Beautiful modern designs

Easy remodeling

Space and style
Welcome to Tiny Home Builders 
We are a licensed, highly regarded building company in the US. For people who want to cut back on spending and still enjoy sleek and modern lives, we are highly trained professionals specializing in building and constructing tiny houses.
Along with our gorgeous designs and other experience, we offer our customers the finest, most contemporary construction. We have constructed numerous tiny homes in Redondo Beach over the past decade for private and business use.
Our tiny mobile homes are elegant and sturdy. They have been designed so that you can revamp them in the future to meet your changing needs. All of our mobile tiny homes are designed to accommodate unique lifestyle requirements.
Since we know how small tiny homes are and how important space is, we have built this feature into our designs. We can assist you in developing storage areas and other valuable facilities for downsizing. We have many reasonably priced tiny houses on wheels available for purchase and rental in Redondo Beach.
Our little houses at Tiny Home Builders Redondo Beach have excellent and elegant designs. We use the best materials in the building process and provide first-rate construction.
Tiny homes on wheels are fast becoming the solution to housing issues. So let's build you the home of your dreams.
Tiny Homes On Wheels, an Independent Lifestyle
For people looking to live a simple and comfortable life, tiny homes on wheels are beautiful and unique housing options. You can fit all your necessities into a tiny house, saving you the money and time required to maintain a regular home.
Your ideal living area, including a kitchen, living room, restroom, and storage area, is a tiny house no bigger than 420 sq ft. These tiny homes allow you to save more money despite being smaller than the typical American home. Living a simpler life is possible because you have less space and less luggage.
The cost of energy and utility bills will also be reduced for you. Additionally, you can work more efficiently because there is less clutter to maintain.
We at Tiny Home Builders can offer you all the assistance you require as you relocate to Redondo Beach or begin your tiny lifestyle. Despite being beautiful, our homes are affordable. Reach out to us today to have your dream tiny house become a reality.
Site Due-Diligence / Feasibility Study
Exterior and Interior Renderings
Interactive Panoramic VR Renderings
WE ALSO OFFER THE FOLLOWING SERVICES FOR FREE:
Q and A Phone Session

Email Inquiry Regarding Architectural Design and Turnkey Construction
You can also read: Tiny Home Builders Montebello