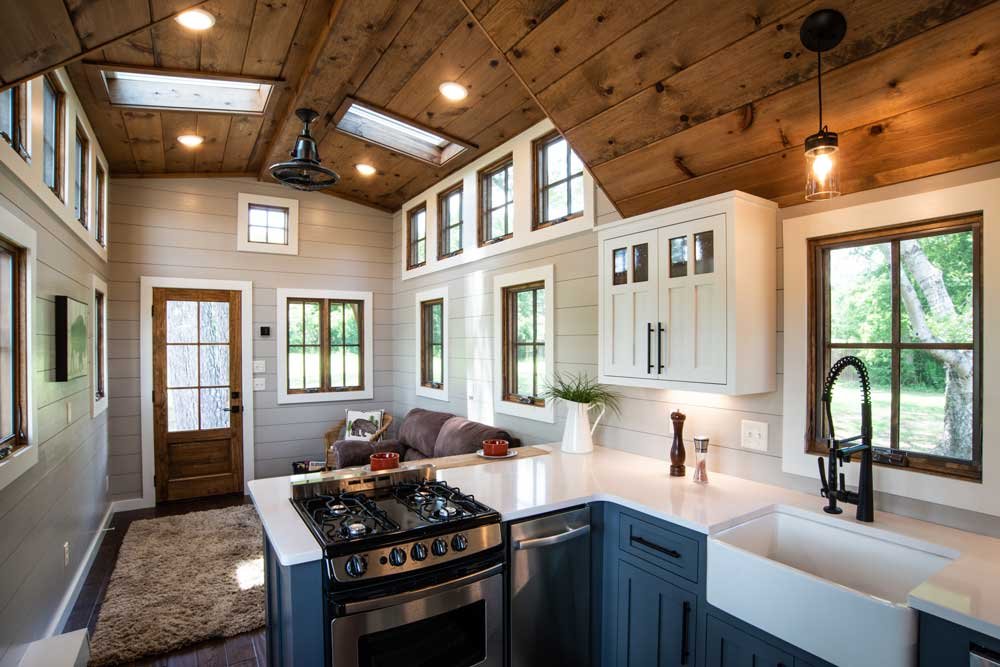 Tiny Home Builders in Lancaster
Are you considering moving to Lancaster? Are you going there for a vacation or a visit? Do you have business engagements in the area? A tiny home on wheels is one of your best options. If you're looking for a place to call home, to return to after all the stress that comes with daily work and living, or if you need a comfortable home without breaking the bank, a tiny home on wheels is your best bet. It's all you need. You should look forward to returning to a compact home with everything you need after spending a long day on the road.
The Lancaster Performing Arts Center gives you a chance to enjoy the hottest events and shows in an amazing venue that is rich in history. The center was established in 1991 with the motive to provide financial support, equipment, and performance enhancements to the Arts for Youth Program. The center includes a variety of programs such as the National Circus of the People's Republic of China, shows by gymnasts, Olympic Warriors, Bill Engvall performances, etc. Each category of events has a different mix of shows to attract people from different age groups. Lancaster Performing Arts Center tickets are available at the leading ticket marketplaces like Ticket Luck!
The comfort and convenience a tiny home offers are top-notch. If you cannot buy a tiny house on wheels, renting one is the next best thing! Buy a custom tiny home on wheels in Lancaster. 
We can custom-build convenient, exquisite, comfortable, and beautiful tiny homes on wheels for you in Lancaster. As one of the best tiny home builders in the area, our customers trust us because we are reliable and deliver on time. We are responsible, and we always ensure that we employ our competencies and expertise to give our customers the best tiny house services. Our core work values include the following:
Good work ethics

Honesty

Solid project management

Reliability
All of these help us ensure that we provide our customers with the best services and designs. We are known as the best tiny home builders in Lancaster, and we ensure maximum individual experience and customer satisfaction for everyone we build for. Let us build a tiny home for you today.
Tiny House or Park Model Home Builders in California
Tiny Home Builders California offers over 6 models of modern farmhouse-style tiny homes on wheels. Our tiny home on Wheels typically have unique design elements like Lofts, fireplaces, and apartment-sized appliances.

ROOMETTE
The ROOMETTE is a winsome trailer that radiates tranquillity and offers a peaceful that also looks very beautiful home to its residents.

GREENFEST
This classically inspired farmhouse styled tiny home packs a big punch into a small space with large black windows and a modern interior design.

HEAVEN
A stunning rustic, yet refined tiny house on wheels with two spacious lofts, a modern kitchen, and a large bathroom suite.

SUMMER JOY
The SUMMER JOY is a Modern tiny house that tends to take your breath away with its fine design, beautiful appearance and a modish theme.

SEASHORE
An affordable tiny house with the basic necessities and a lot of windows throughout. Full kitchen and a full bath make it ideal for all lifestyles.

MAGNOLIA
The MAGNOLIA is a dreamy tiny home, with a private living room, a main floor bedroom with space to walk around the bed, and a functional kitchen with all of the extras.
Tiny Home Builders Lancaster
At Tiny Home Builders Lancaster, we aim to provide you with your dream tiny house on wheels. We want you to have all the convenience and comfort you wish for at rates that you can afford. Our tiny home designs are made of one bedroom for two people, so you don't have to give up your convenience and comfort. The houses we build come with a metal frame on wheels that supports the structure's weight. You can easily go to any location of your choice in your own home. Lancaster is such a perfect and free place for tiny houses on wheels.
The Castle Roller Skating is your destination for fun. Roller skating is not only fun but also an affordable way to entertain your family and help them stay in shape.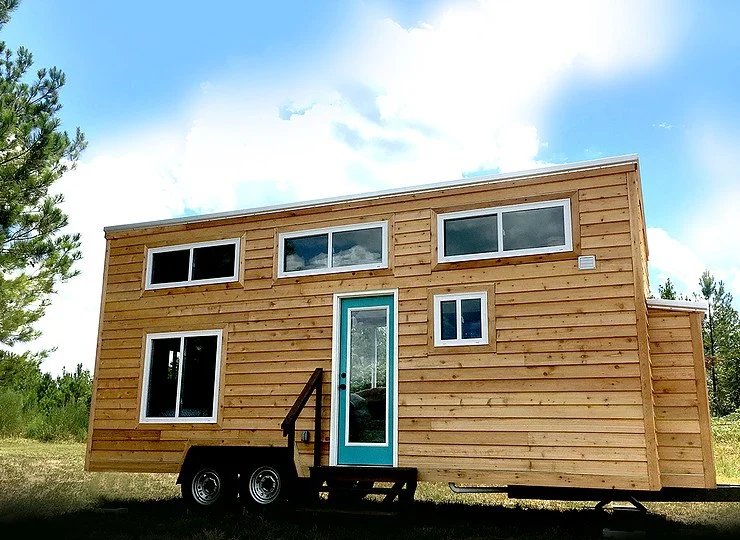 Roller skating easily burns up calories. It also improves balance, strength, and flexibility. We are proud of being "the fun place for the entire family." Our goal is to provide entertainment for people of all ages. We offer many different public skating sessions each week, including a special session that features all Christian music. Are you looking for a place to celebrate a special occasion? Give us a call and manage your very own private party! After skating lessons, you visit our fully stocked skate shop, where we have everything you need at discounted prices!
Every home's quality depends on the materials used in construction. This top craftsmanship is why at Tiny Home Builders Lancaster, we use the best materials and most durable products in crafting our tiny homes on wheels for our customers. We understand that you might need to keep some heavy baggage somewhere in your small home, so we make sure that the materials we use, including the wood for framing, are much stronger than that of conventional homes. Our tiny homes on wheels are energy efficient and conserve heating and cooling, so you don't have to worry about spending too much on energy bills. 
We ensure that your tiny home has all the amenities needed to make you comfortable. We craft your home in such a way that there is sufficient inflow and outflow of natural light and air, with plenty of airy space. Our tiny homes are custom-built and designed to suit every individual specific lifestyle, so our designs are uncommon.
We manufacture tiny homes on wheels with the following:
Beautiful and aesthetic finishing

The best quality and most durable materials

Energy efficient materials
Our rates are affordable, so you don't have to worry about spending too much to get your custom-made tiny home. No matter your design idea, it's our job to bring it to life. Just tell us the design you want, and we'll have it customized for you. A home should be a place of comfort. Let's make that possible for you at TinyHomeBuildersCalifdornia.com.
Welcome to Tiny Home Builders, Lancaster
At tiny home builders Lancaster, our job is to build for you a tiny home on wheels that you'll love without putting a hole in your pocket. With us, you can own your home at affordable prices. 
Whether you want to live alone or with a partner, we can guarantee long-term comfort, convenience, and adventure. We are just one call away and are always happy to respond immediately.
We offer the best services for a tiny home on wheels construction. Our workers and craftsmen are the best you can find in Lancaster and its environs. No matter how simple or minimalist you want your home to appear, we can make that for you. You may also want to add staircases and hidden storage spaces in your home; your design is unique and up to you. We can always guarantee customer satisfaction at tiny home builders Lancaster, and our clients love us for it.
Tiny Homes On Wheels, Unique In Every Way
Do you often wonder why the tiny home on wheels movement is growing so fast? Are you surprised that it is not one of those fast-fading trends? The answer is not far-fetched. Tiny homes on wheels offer a lot of benefits. 
First is the unique, simple, and minimal lifestyle it provides. Living in a tiny house on wheels allows you to cut down on your spending because there's not much space for frivolities. So you start to focus on sustainment and other important things that matter. You also conserve energy better and spend less on heating and cooling because the house is small.
Living in a tiny home also allows you to be closer to nature and the environment, especially if your home is off the grid. You can be experimental, trying different fun activities to see the ones that work best for you.
If you live with your partner, you're able to bond better. Both of you have the chance to perform activities together instead of doing individual things. It brings you closer to your partner.
Tiny homes on wheels support friendly and fun adventures. They offer sustainability. What more? You can sell your home for several years.
Site Due-Diligence / Feasibility Study
Exterior and Interior Renderings
Interactive Panoramic VR Renderings
WE ALSO OFFER THE FOLLOWING SERVICES FOR FREE:
Q and A Phone Session

Email Inquiry Regarding Architectural Design and Turnkey Construction
You can also read: Tiny Home Builders Palmdale